Re-imagine pharmaceutical distribution and supply chain management
Digital disruption is empowering companies across industries with unbeatable competitive edge. Organizations that do not adopt and integrate digital technologies will experience debilitating disadvantages in a competitive marketplace. Leveraging a state-of-the-art 'Supply Chain Solution' (SCS) that connects a company to its stockists, by a transparent infrastructure providing actionable analytics to both the company and distributors, is critical for success.
IQVIA's SCS: Seamlessly Connecting Pharmaceutical Companies and Stockists
Available over the web as well as in a mobile application format for anywhere anytime accessibility, IQVIA's Supply Chain Solution reimagines the pharma distribution chain by helping companies access their stockists' data on a single unified platform. It also generates analytical insights for ongoing optimization. Here's how it connects the value chain stakeholders: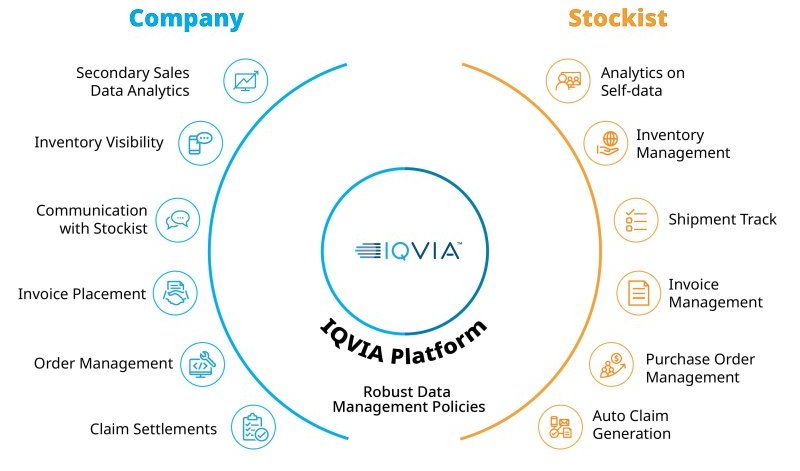 Benefits to Companies
The most important benefit for the depot/CFA is cost reduction, the solution helps bring down the working capital significantly – printing, billing and courier expenses are estimated to reduce by 60%. Losses through expiry claims can be significantly reduced by up to 40% in the first year through non-moving and ageing stock information. Companies benefit from superior visibility into sales and stocks movement and better forecasting. For stockists, the solution enables optimum stocking and minimizes losses by providing accurate information on slow/non-moving products.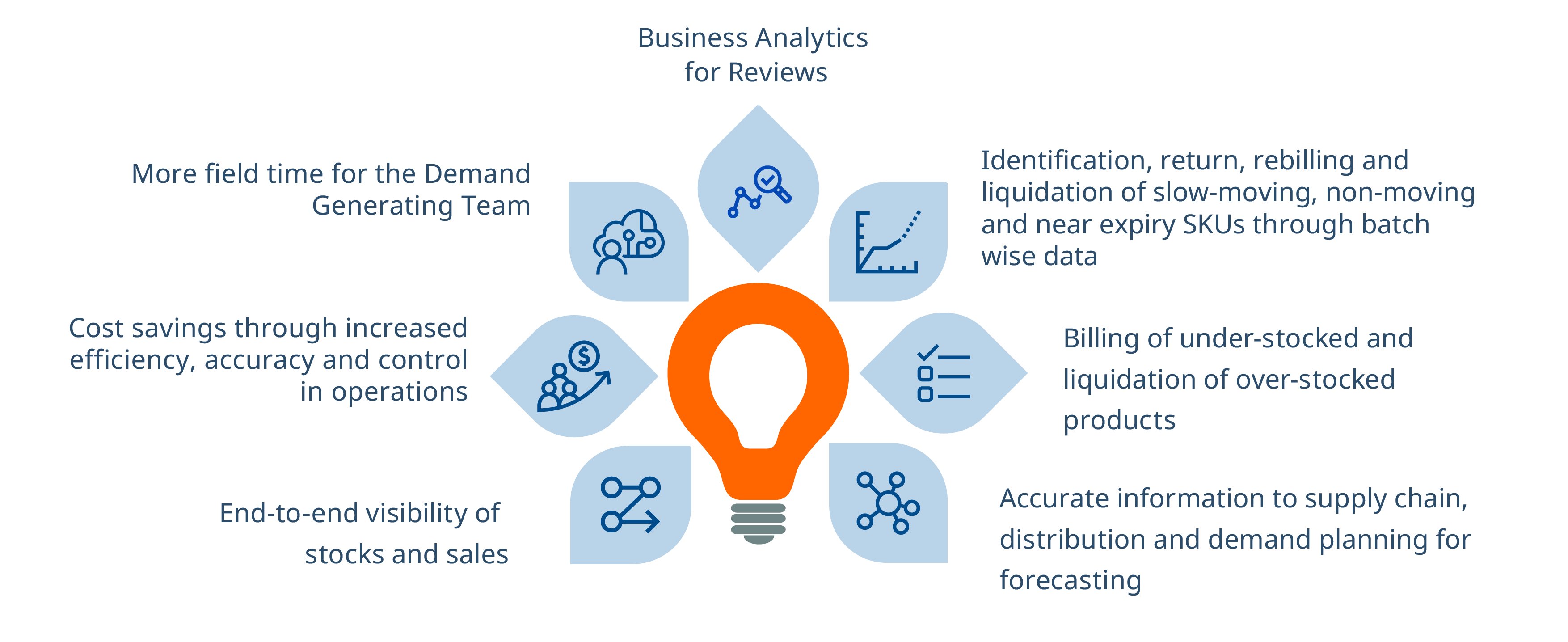 Benefits to Stockists