Brand and Commercial Strategies
Sharpen your focus on your brand's opportunities
Expanding into new markets. Serving more patients. Increasing adherence. Reformulating compound delivery. Highlighting secondary indications. These are just some of the opportunities you need to assess to grow your brand from development to maturity.
Harness the IQVIA CORE™ to achieve more reliable insights into key commercial decisions.
Evaluate pipeline viability, potential investments and commercial opportunities and risks across the life of your brand.
Benefit from our experience with over 370 launches since 2009 and a series of ready-to-implement solutions to improve commercial performance.
Identify market access hurdles, including costs and risks, licensing and pricing, and regulations and valuations.
Connect with experts in multiple therapeutic areas, with deep knowledge across clinical and commercial functions, to get a fresh perspective.
Address future patient needs, product development issues, geographic and product-line expansions, go-to-market execution or growth potential.
IQVIA's brand and commercial strategy solutions include: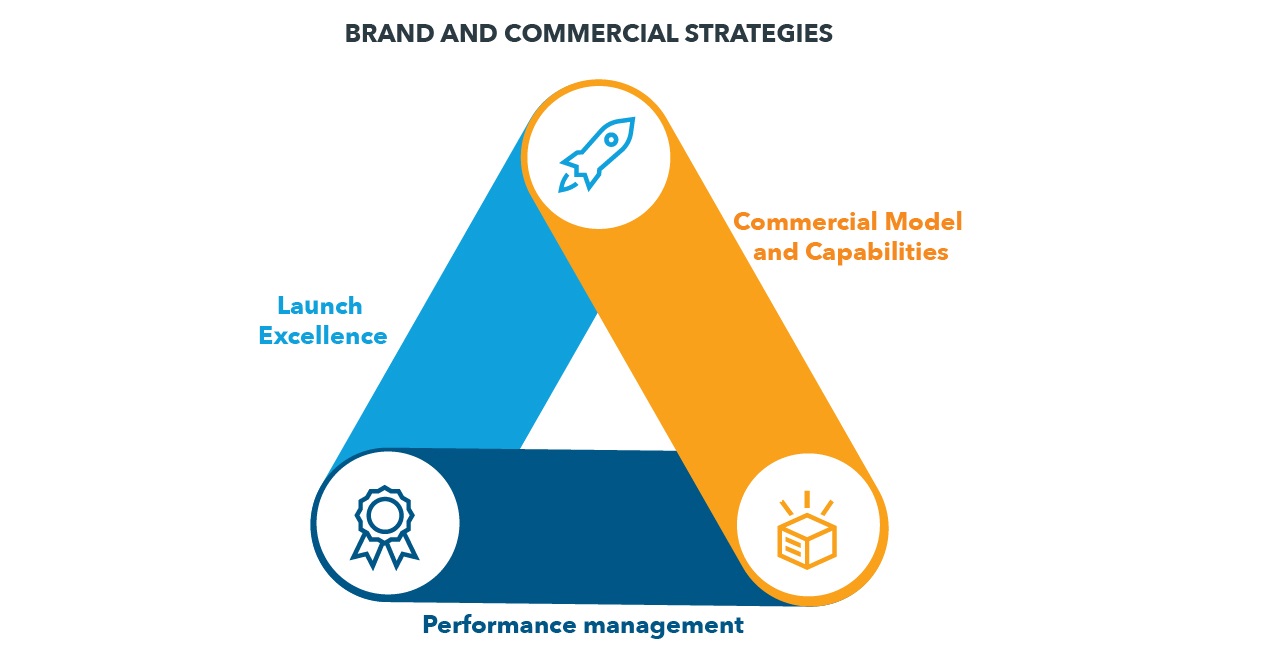 Gain better insight on all your brand's opportunities.