Contract Sales & Medical Solutions
Services to Keep You Ahead of the Market
Healthcare is in a constant state of perpetual advancement and development, and healthcare businesses need to innovate and grow ahead of the market to succeed.
At IQVIA, we understand the importance of innovation and development in healthcare. That is why we support our clients with Contract Sales & Medical Solutions. CSMS accelerates business transformation by providing new capabilities and freeing up resources to allow for more innovation.
IQVIA's CSMS enhances operational and cost efficiencies, enables access to new capabilities through innovation and helps organizations maximize their value through an evolving commercial model.
Our local presence, global expertise, extensive experience and expansive proprietary knowledge and data makes us uniquely positioned to support healthcare around the globe.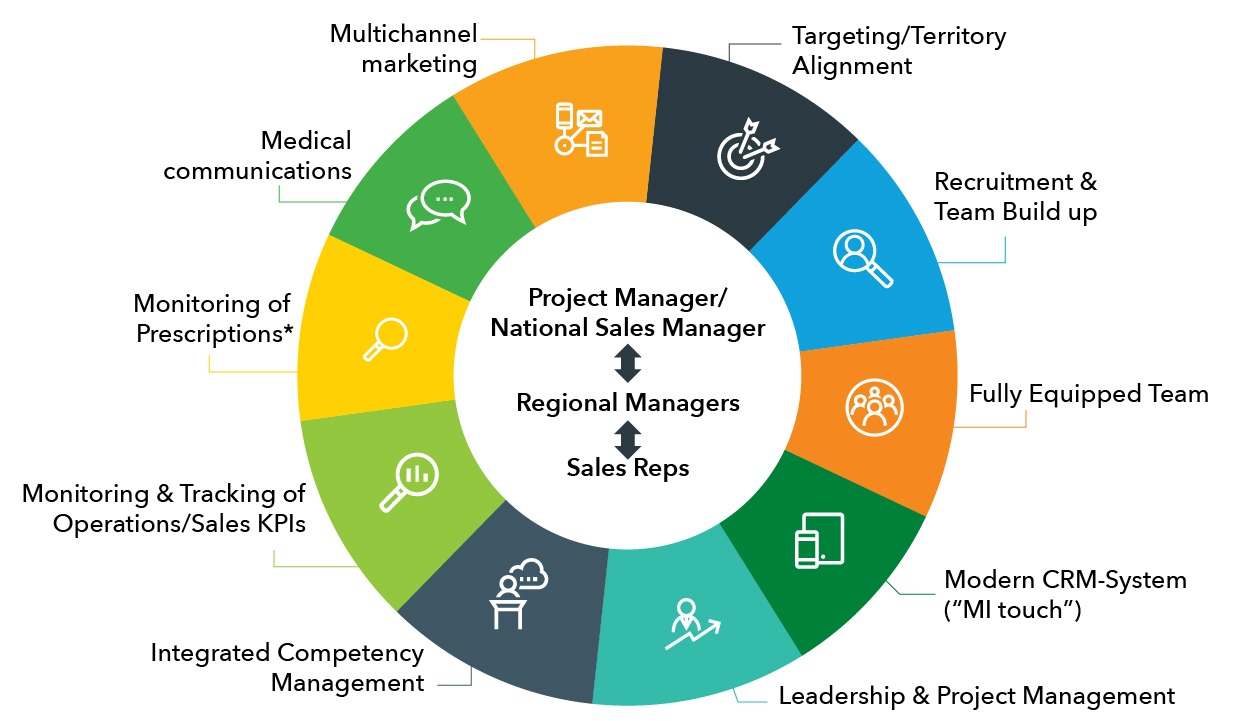 Why Partner with IQVIA?
IQVIA provides CSMS with adaptable solutions that best suit your needs and align with your goals and strategies. We provide structures we manage ourselves, saving you resources and ensuring KPI alignment. We also provide structures that are fully managed by you, serviced by a dedicated team and aligned with your own internal strategies. In addition to the adaptable structure of our CSMS, we also provide our clients with specialized support, customized solutions, and reliable market analysis.
Learn more about our Contract Sales & Medical Solutions and how your organization can benefit today.