​Neil Ralphson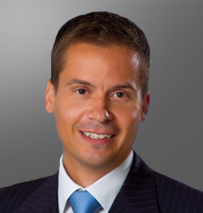 Neil Ralphson is senior vice president and head of Sales and Account Management for IQVIA's Research & Development Solutions organization in North Europe, Middle East & Africa (NEMEA) and Central, East & South Europe (CESE).
Neil joined Quintiles in 1996, and has held a number of leadership positions, including Phase I, central laboratory, commercial, late phase research and clinical operations roles. Most recently, he was responsible for managing a number of strategic customer relationships, implementing new outsourcing models, leading change management efforts and chairing governance committees. Prior to Quintiles, Neil held operational roles at a CRO in data management, clinical and project management. He started his career in the UK National Health Service working at the bench in microbiology and immunology.
Neil received his diploma in Applied Biology, a bachelor's degree in Biomedical Science from the University of Sunderland and his General Management Certificate from Cambridge Judge Business School.