​Cynthia Verst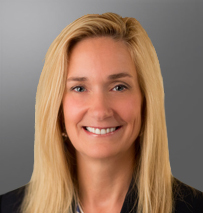 Dr. Cynthia Verst is president, Clinical Operations for the Research & Development Solutions organization at IQVIA.
With more than 20 years of biopharmaceutical industry experience, Cyndi has a proven track record of operational excellence and innovation. Before being appointed as president of Clinical Operations in 2015, Cyndi served as president of Real-World & Late Phase Research at Quintiles. In 2014, she was named one of the top women in biotech by FierceBiotech, an annual award that spotlights 15 women leaders in life sciences, academia and regulatory roles.
Prior to joining Quintiles, she served as senior vice president, Global Late Phase Research for OptumInsight (a division of UnitedHealth Group, formerly i3), where she and her team successfully established a new global Late Phase Research Business Unit. Cyndi began her career in biopharma at Procter & Gamble Pharmaceuticals as section head in its North American Medical and Technical Affairs group, successfully leading the Phase IIIB/IV research requirements of marketed products.
Cyndi holds a doctorate and bachelor's degree in pharmacy from the University of Cincinnati, a master's degree in structural and cellular biology from the University of Illinois, and bachelor's degrees in biology and chemistry from Northern Kentucky University.