Brian O'Dwyer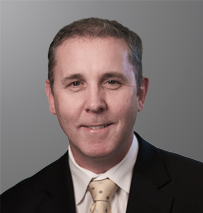 Brian O'Dwyer is chief executive officer of Q2 Solutions. Previously, Brian was vice president and general manager of the Americas region for Q2 Solutions, where he was responsible for all operational activity in North and South America.

Brian has more than 20 years of experience in the healthcare and laboratory industry and has broad experience in the establishment, management, integration and restructuring of both business and commercial operations across the clinical research spectrum. Prior to IQVIA, Brian served as senior vice president of the Eurofins Scientific central laboratory business. Brian also was the senior vice president of Global Bioanalytical Services at ICON having previously led ICON's Early Phase Clinical division in Europe and served as their group financial controller.

Brian holds a bachelor's degree in business studies from Dublin City University, Ireland, and is a professionally Certified Management Accountant.