As the COVID-19 pandemic intensified it became increasingly clear that the outbreak was going to have a significant impact on the way society operated and how people shopped for everyday essential items, including consumer health products.
At IQVIA Consumer Health, we have been using our weekly data to uncover key observations and insights about how this pandemic is impacting the sales of consumer healthcare products, especially products that have been cited as ways to prevent the spread of or treat the mild symptoms of COVID-19 (see Exhibit 1).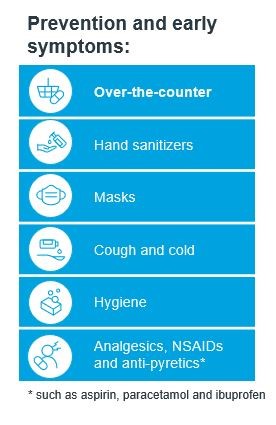 Exhibit 1: Consumer health categories that have a potential relevance in the course of the COVID-19 crisis
If we take a snapshot of seven European countries - France, Germany, Italy, Spain, Czech Republic, Hungary and Poland - looking at pharmacy value sales (millions of packs) for the 14 weeks ending 5 April 2020, we see that as the pandemic in Europe truly took hold in Italy at around week 8, preventative products such as hand gels and sanitizers begin to rise and peak a week later in week 9 as people rushed to source hand sanitizers and gels from wherever they could (see Exhibit 2).

Exhibit 2: As COVID-19 hits Europe, sales of OTC remedies in CCR, Pain and VMS+Tonics, as well as Hand Hygiene products start to rise from week 8. (Source: IQVIA CH Weekly Sales (Sell-out) *European Countries: France, Germany, Italy, Spain, Czech Republic, Hungary, Poland)
At the same time, sales in the cough and cold, pain and vitamins, minerals and supplements (VMS) categories also started to rise. However, the peak in sales is later - between weeks 11 and 12, as people prepared for lockdown and started to stock up on essential symptom-relief products, such as general pain relief to help with fever, cough and cold remedies, as well as products like multivitamins and vitamin C to maintain good health and boost the immune system.
When we look at the broader consumer health market across all segments of OTC, personal care, nutrition and patient care, we see a similar picture of a sharp peak in sales during weeks 8 to 12 as the pandemic spread and consumers/shoppers started stocking up on essential products in preparation for lockdown.
Outside of these categories, there will be other products within the consumer health segment that also experienced similar spikes in consumer demand, although these will vary by country, including: special adult nutrition/ baby food/formula milks within the nutrition segment; masks/gloves/thermometers and essential regular use products where people are likely to be stocking up, such as incontinence care products in the patient care category; and hair care in personal care.
The rapid sales rises that began around week 8 are reflected in the social media conversations analyzed using our IQVIA social intelligence solutions and real-time analysis, as conversations turned toward concern around a lack of availability in stores and higher prices of essential products as lockdown measures came into place a few weeks later (see Exhibit 3).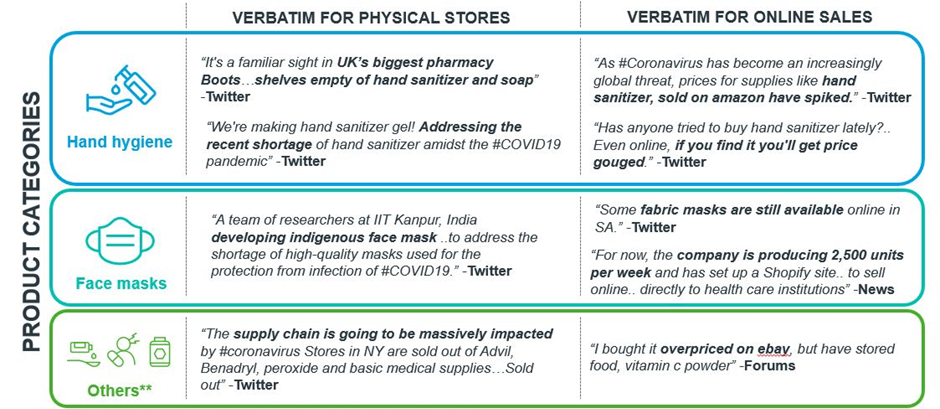 Exhibit 3: Examples of COVD-19 related conversations involving consumer health products. (Source: IQVIA Social Media Listening *Includes twitter, news and forums. Facebook is not included *includes products from CCR, VMS and Pain management categories)
Media coverage of certain issues - such as when it was suggested that ibuprofen could be a factor in aggravating the infection - may also have contributed to spikes in both conversation subject matter online and sales increases.
Finally, some observations on consumer healthcare product sales through on-line pharmacies vs off-line pharmacies in the first quarter of 2020 compared to the same period last year. It is important to note that in some of these markets, on-line or mail order pharmacies may already be a mature and established channel, such as in Germany. And in other markets, the share of on-line pharmacy may still be relatively small, such as in Poland.
However, across all countries, we clearly see growth rate for consumer healthcare products through on-line pharmacies exceeded those of retail pharmacies in Q1 versus the same period last year. In countries like Hungary and the Czech Republic, online sales are 4x bigger than offline, while in Italy, on-line is 13x times bigger (see Exhibit 4).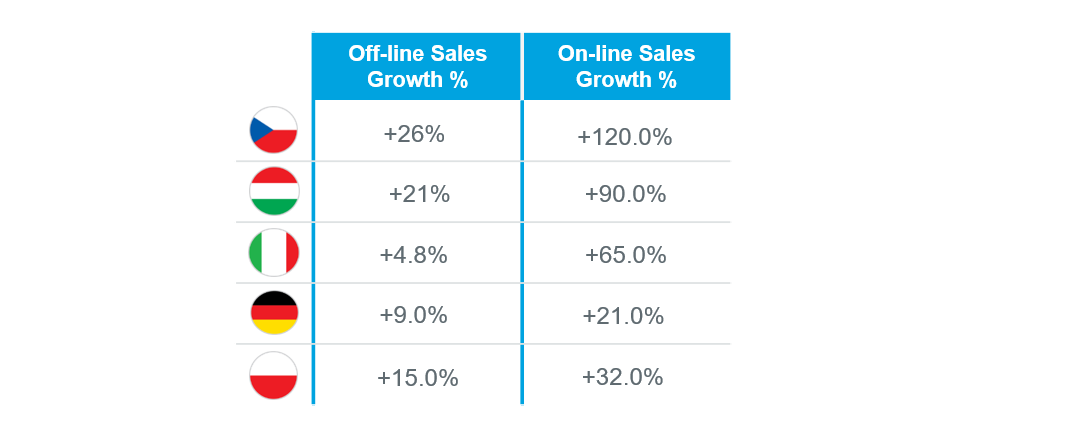 Exhibit 4: Total CH Market Growth (%) Q1 2020 vs same period last year - off-line vs on-line value sales (Source: IQVIA)
As most countries go into lockdown, with restrictions on movements as well as diminishing supplies, people are clearly looking to buy more through the on-line channels during this crisis period. And it will be interesting to monitor how this will further develop in the future.
For further information on how COVID-19 is impacting consumer health contact: consumer.health@iqvia.com