The Rise of Global Medical Technology
Over the past few years, the MedTech industry has witnessed significant growth and development. An aging population, the rising burden of chronic diseases and increased trust in medical devices by clinicians and consumers have resulted in greater alliances between pharmaceutical companies and the MedTech sector.
Although North America and Europe currently hold 68% of the global MedTech market share, MedTech companies are now shifting their focus to emerging regions for R&D of new medical devices.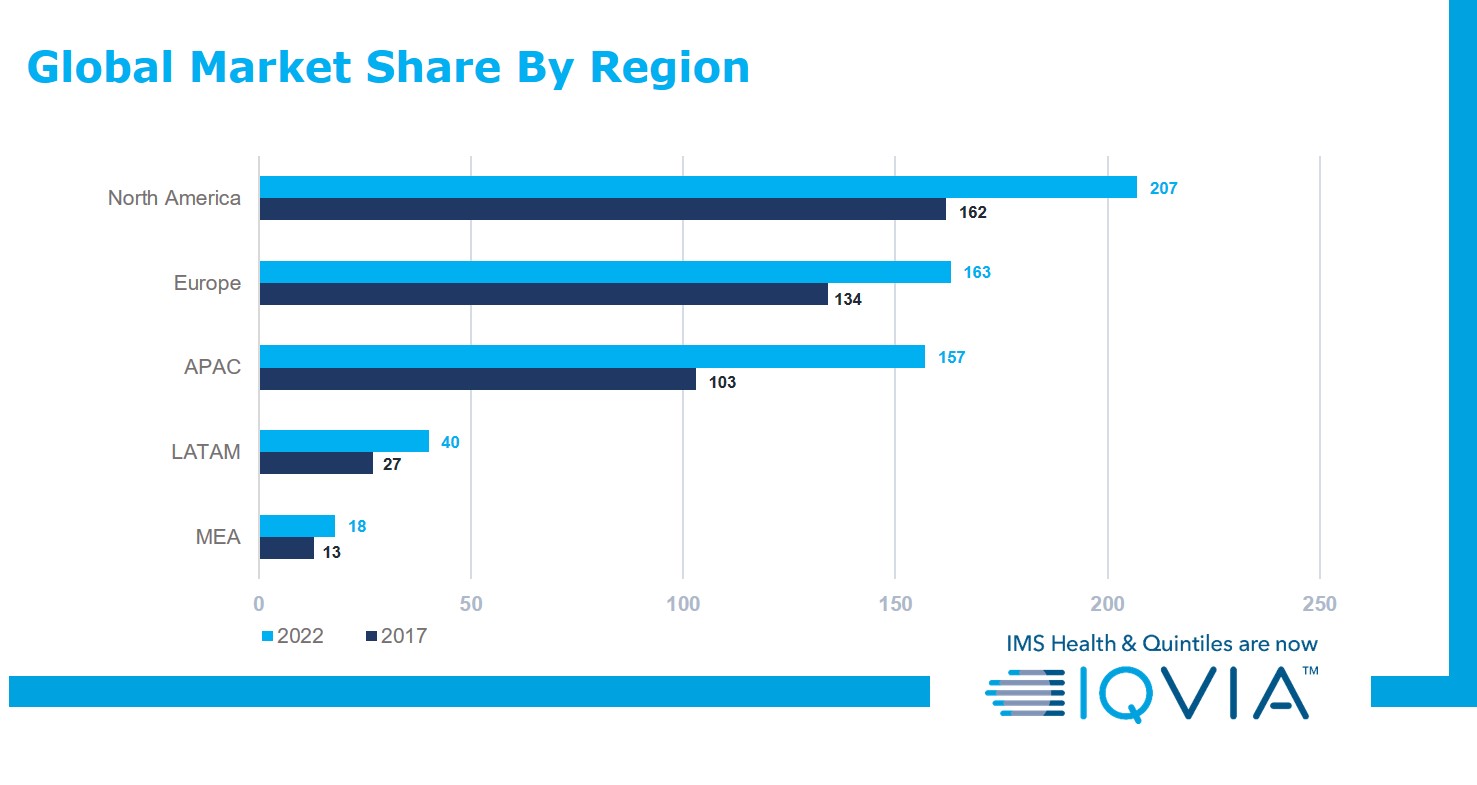 The MedTech industry is facing increasing challenges, such as an ever-changing regulatory environment, reimbursement cuts, the high cost of advanced medical technologies and safety pressures. The UK MedTech market, for example, is likely to be negatively impacted by the outcomes of Brexit. Consequently, innovative developments in MedTech have become crucial for sustaining health, as technology plays a key role in every aspect of our daily lives.
In a new White Paper on The Rise of Global Medical Technology, we provide an overview of the global MedTech industry, including market trends, drivers and barriers, the impact of a changing regulatory environment, key participants of the MedTech industry and an outlook with regional and therapeutic-area forecasts. The paper also offers insight into the most critical opportunities and risks that device firms should consider when bringing new technologies to the market. Download the full report and register to our newsletter to get monthly updates on interesting events, industry insights, thought leaderships and sales trends.