2018 edition of IQVIA's ChannelDynamics Global Reference
"Is our digital campaign having an impact?" "Is our sales force using tablet detailing effectively?" These are the kind of questions that keep awake at night life sciences marketers, brand managers, market researchers and sales teams. We are pleased to tell you that our ChannelDynamics Global Reference will give you the answers.
This 200-page report presents a unique overview of 2017 pharmaceutical sales force and marketing channel performance trends. Did you know, for example, that in Belgium the total industry investment in promotion decreased 4.9% in 2017 compared to 2016, and that samples represent 4.1% of the investments?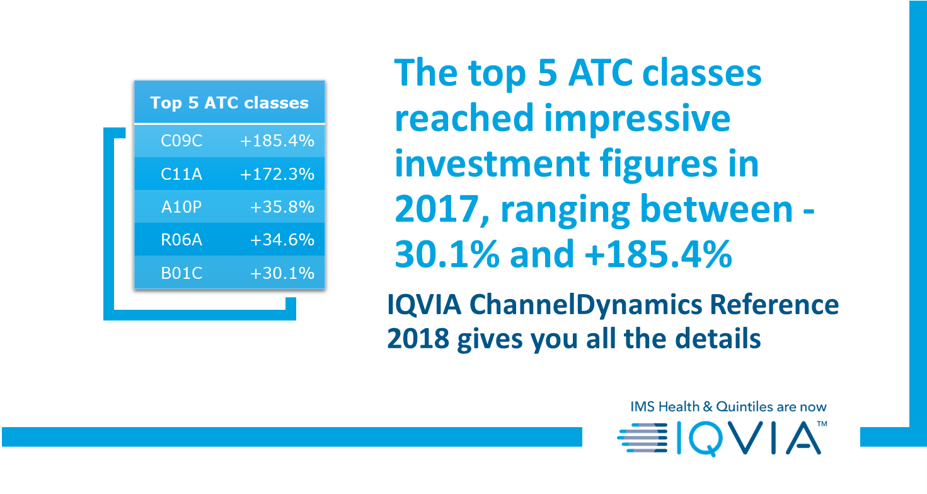 Discover further interesting insights by downloading an extract of the publication.
Interested in getting the full publication? Contact your IQVIA sales representative.