1. Medtronic acquires Mazor Robotics
After beginning its investment in Mazor Robotics two years ago, spine market leader Medtronic completed its acquisition of the spine and brain robotics company in December 2018 for $1.7 billion. Robotic surgery remains one of the hottest areas in medtech, and the acquisition of Mazor aligns with Medtronic's belief that robotic-assisted procedures are the future of spine surgery.
The significant momentum and high level of surgeon interest in robotics can be attributed to the fact that these systems offer significant benefits to both patients and surgeons: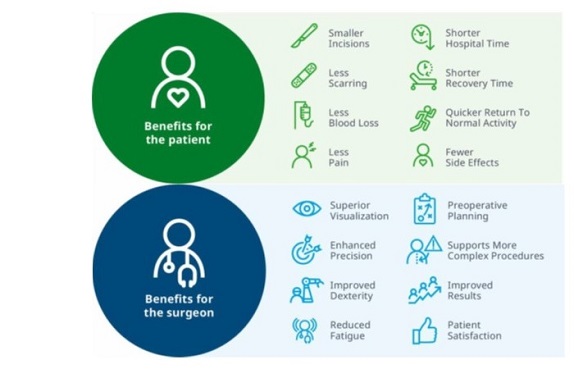 2. Stryker acquires K2M
Stryker's share of the spinal implant market has been declining in recent years, with spine representing the slowest growing component of the company's portfolio. It is with that backdrop that Stryker agreed to purchase spine-focused K2M for $1.4 billion, with the deal closing in early November. K2M has been growing in the double digits and is a noted leader in minimally invasive spine solutions, with strength in complex spine applications. With minimal product and account overlap, Stryker hopes that the acquisition of K2M can be a growth driver for the company and reverse its fortunes in the spine space.
Leaders in the US spinal implant market (hospital setting)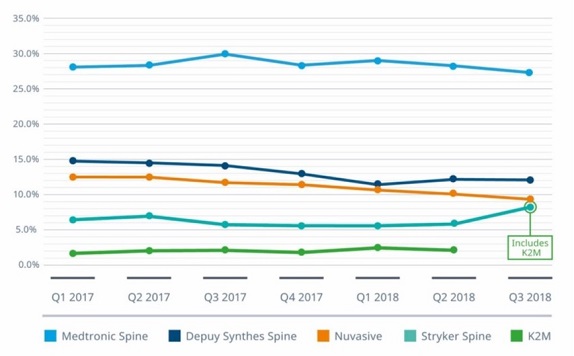 Source: Medical Device & Supply Audit
3. RTI Surgical to acquire Paradigm Spine
To further establish its presence in the spine market, RTI Surgical announced in early November its intent to acquire Paradigm Spine and its coflex interlaminar stabilization technology for $150 million, with an additional $150 million linked to unspecified future milestones. The transaction is expected to close in the first quarter of 2019.
Paradigm Spine's coflex is a motion-preserving implant for the treatment of patients with moderate to severe spinal stenosis. The device obviates the need for fusion surgery and can be implanted in a minimally invasive procedure in an outpatient setting. Supported by a coverage policy recommendation from the North American Spine Society, coflex has received a slew of positive private payor coverage decisions in the past 12 months.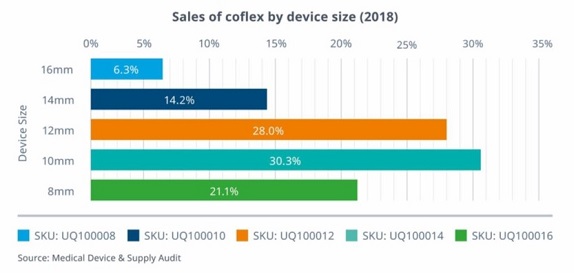 4. Orthofix acquires Spinal Kinetics
At the end of April, Orthofix completed its $105 million acquisition of privately held Spinal Kinetics and its M6 line of artificial discs. Under the terms of the agreement, Orthofix paid $45 million in cash at closing and will pay up to $60 million in contingent milestone payments related to FDA approval and the achievement of trailing twelve-month sales targets of $30 million and $50 million.
The M6 cervical and lumbar artificial discs help fill a strategic gap in Orthofix's spinal products portfolio, giving the company access to the fast-growing artificial disc market and signaling the company's commitment to increasing its footprint in the highly competitive spine market.
The M6 artificial discs are currently approved in Europe and other countries outside the US, with more than 54,000 implants placed since the products' 2006 launch. While the products are not yet available for commercial distribution in the US, Spinal Kinetics has made a premarket approval (PMA) submission to the FDA seeking approval for the M6-C cervical disc to treat single-level cervical degenerative disc disease.
5. Stryker acquires Invuity
In October, Stryker finalized its acquisition of Invuity, an advanced illumination surgical device company, for $190 million. While not a traditional spinal implant company, Invuity provides single-use lighted instruments that use the company's patented advanced photonics technology to enhance visualization in minimally invasive procedures across multiple therapeutic areas including spine, orthopedics, general surgery, and women's health.
Other acquisitions in the spine space in 2018 include: