In India, as elsewhere in South East Asia, many interlinked factors—including limited monitoring mechanism, skills, knowledge of global and emerging diseases, laboratory capacity, overuse of antibiotics, low on hygiene and sanitation have contributed to the emergence and spread of infection within the health facility. Infection Prevention Control (IPC) programmes support the prevention of avoidable infections and save lives. Effective IPC programmes lead to more than 30% reduction in HAI rate preventing morbidity and mortality, the development and transmission of AMR while significantly reducing health care costs (Source: WHO).
The high burden of Healthcare Associated Infections (HAIs) in India, with an estimated pooled prevalence of 15.5 per 100 patients is reportedly more than double the prevalence in Europe and the US (Source: Ling, Moi Lin, 2015). In India, most neonatal deaths are due to infection out of which one-fourth results in fatal neonatal sepsis transmitted at the time of birth. In addition to this, outbreaks such as Ebola virus disease, COVID-19 amplify infection among caregivers, seekers and spread back to communities, exerting more pressure on the public health facility.
In 2016, ICMR released guidelines on infection prevention and control while in 2014, the National Health Mission launched Kayakalp (clean hospital initiative), to strengthen infection control practices in public healthcare facilities. Despite these and other initiatives, the successful implementation of an infection prevention and control programme in Indian healthcare settings faces some important challenges (Source: Soumya, et al, 2017).
Considering the prevailing situation of COVID-19, effective infection control at the facility level is the key to overcome infectious diseases and future challenges.
IPC KEY CHALLENGES
The successful implementation of an infection prevention and control programme in Indian healthcare settings faces some important challenges, including insufficient funding and human resources, hospital overcrowding, and low nurse-to-patient ratios even in intensive care units. Many healthcare facilities do not have a focal person for infection prevention and control making it difficult to implement or monitor an infection control plan in a health facility. Procurement of IPC equipment is not supported by adequate supply chain management of equipment and supplies. This makes the quantification and forecasting for supplies very inaccurate, inevitably leading to stock-outs or procurement of non-essential, inconsistent and inadequate IPC supplies at the facilities.
The guidance document and practices by Healthcare Workers (HCWs) at facility level also impacts the implementation of IPC measures. The facilities have minimal access to updated knowledge to address: prevention of respiratory infections; use of disinfectants and barrier techniques; compliance to hand hygiene measures; prevention of the spread of infection during surgical wound dressings; prevention of the spread of infection through intravascular devices and injectable; proper handling of blood, blood products and other body fluids; health care waste management; and injection safety. There are inconsistent onsite training and mentoring opportunities for facility-based HCWs on infection prevention and control. There is a conventional surveillance system for tracking of HAIs in facilities. The system to diagnose HAIs should be updated so that HAIs and their impact on patient outcomes can be addressed during facility morbidity and mortality reviews.
The public health facilities in India have been constructed decades ago and do not have provisions to cater to the increased patient burden effectively. The waiting rooms are very small and inadequately ventilated, there are no sinks in many of the consultation rooms, and if the sinks are present, there is no running water. For facilities with admission capacity, there are inadequate isolation rooms or facilities, making the general wards a hazard for ongoing disease transmission.
CALL FOR ACTION
IQVIA leverages therapeutic and IPC global knowledge for building resilient health systems to conquer infectious diseases and connect with the healthcare professional in a clinical setting to help accelerate clinical outcomes. IQVIA has identified six key factors for improving IPC at the public health facilities (see Exhibit 1).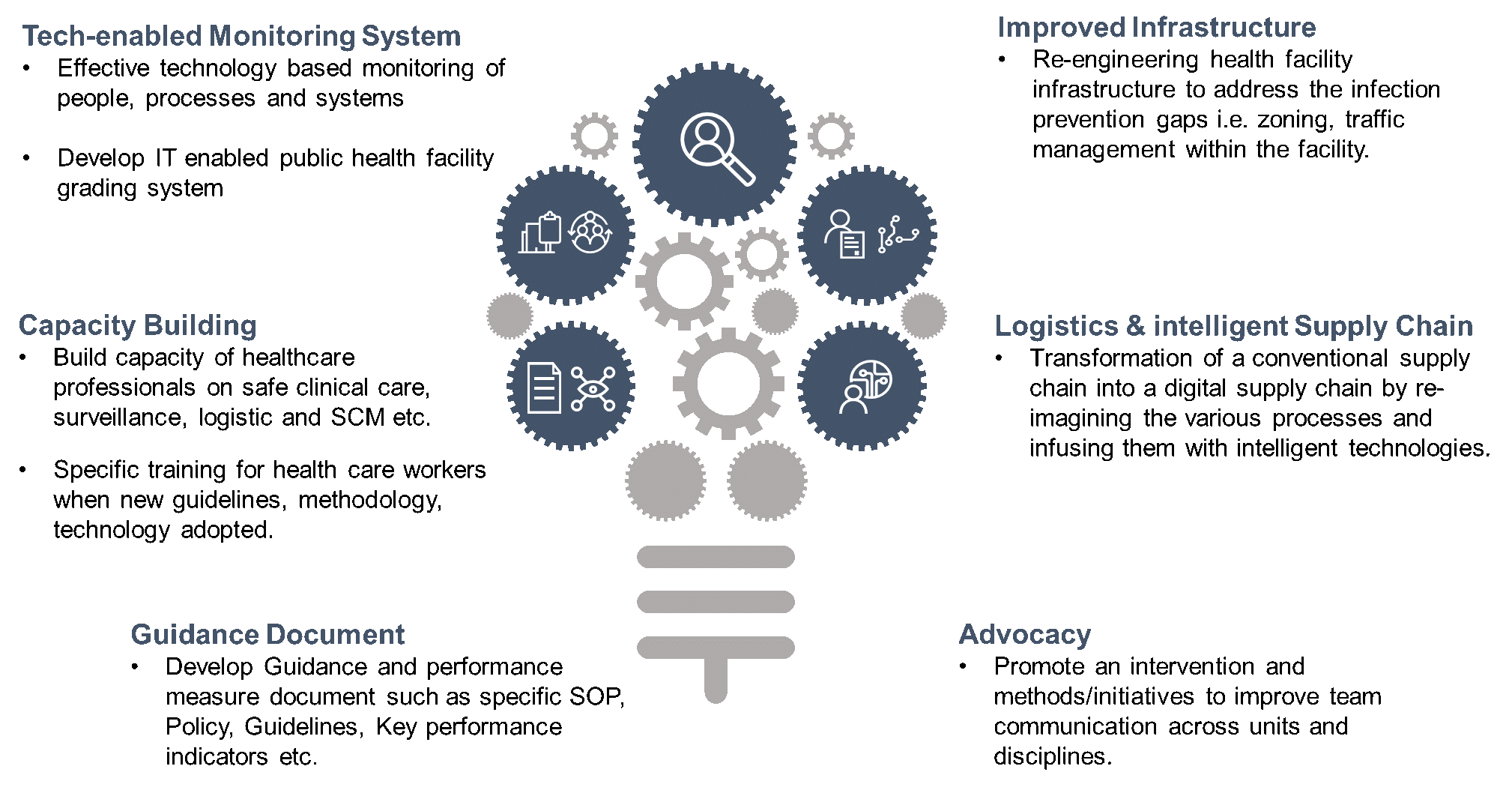 Exhibit 1: Six key factors for improving IPC at the public health facilities
Efforts should capitalize on multimodal implementation strategies for effective infection prevention and control (IPC) programmes at the National, Sub-national and Facility Level. Further, this shall be coupled with the fiscal stimulus package to boost the implementation of effective infection control measures to combat current and future threats from infectious diseases and ultimately leading to the development of the sustainable health facility.
IQVIA has successfully delivered projects in the past on infection prevention and control, Water Sanitation and Hygiene (WASH), healthcare facility, process re-engineering and infrastructure revamping within India and globally. The global COVID-19 pandemic has unleashed a plethora of new set of compliance and guidelines to control infection in healthcare facilities. It has also made us learn a lot in a remarkably short period of time. Yet, as we learn more, we are also confronted with new questions that highlight gaps in our knowledge and weaknesses of methodologies and design. More than ever, while driving healthcare forward, IQVIA has identified to bridge this gap and grab this opportunity with a more integrated and interdisciplinary approach to improve the healthcare facilities for improved IPC.
If you would like any more information on IPC practices, please get in touch with Nilesh Maheshwari m.nilesh@iqvia.com