COVID-19 has thrust healthcare workers once again into the limelight as they work at the forefront of the fight against this novel disease. IQVIA has joined the fight and is dedicated to support healthcare workers with the resources and tools available to save patients and protect the society. We will also continue to help enhance the capabilities and potential of healthcare workers around the world, especially in developing regions affected by diseases.
Community Health Workers (CHWs) have always been at the forefront of healthcare; supporting patients through their illnesses, ensuring they receive the treatment they need, and guiding them to adhere to those treatments. Many parts of the world today, especially developing countries, are facing severe challenges in the availability of adequately trained nurses and midwives to care and support their patient population. From geographical barriers, inadequate infrastructure, to insufficient training and ineffective resource management, these regions struggle to provide their people with the essential care and health services they need.
A Case in Point: Nagaland, India
The state of Nagaland, India has a predominantly rural population that relies heavily on the public health system for their health needs. This situation faces an additional challenge of geographic accessibility that further limits the delivery of healthcare services.
To help cover this resource disparity, nurses are stepping up to provide various patient and managerial needs the region has been lacking. In addition to helping Nagaland overcome infrastructural and logistical challenges in providing these critical needs, nurses in the state also risk their own wellbeing in the presence of emergent infections, including influenza, H1N1, and COVID-19, that spread throughout the area.
To support CHWs in their critical role to society, and to improve their capacity, capabilities, and potential, Nagaland needed more robust and up-to-date educational institutions and facilities. To support the state in improving the training and education of CHWs, IQVIA is undertaking several initiatives to help improve CHW capabilities and potentials in Nagaland.
Capacity Building
To improve the state's CHW workforce capacity, IQVIA is assisting the Nagaland government conceptualize and develop a governance structure for the state nursing council and the human resources of nursing schools and the Paramedical Institute. IQVIA has also been reviewing the existing human resource policies and practices applicable in the nursing institutions and supporting the implementation of ideal human resource practices to strengthen governance structure. IQVIA is enhancing student capacity by constituting various institutes' level committees and drafting placement guidelines and strategies.
In addition to developing the governance structure and enhancing policies and practices in these institutions, IQVIA is also supporting Nagaland by designing learning resource packages and providing various training programs focusing on improving administrative, financial, and operational efficiency. IQVIA has also developed the mechanism for continuous assessment and support for the sustainability of training skills.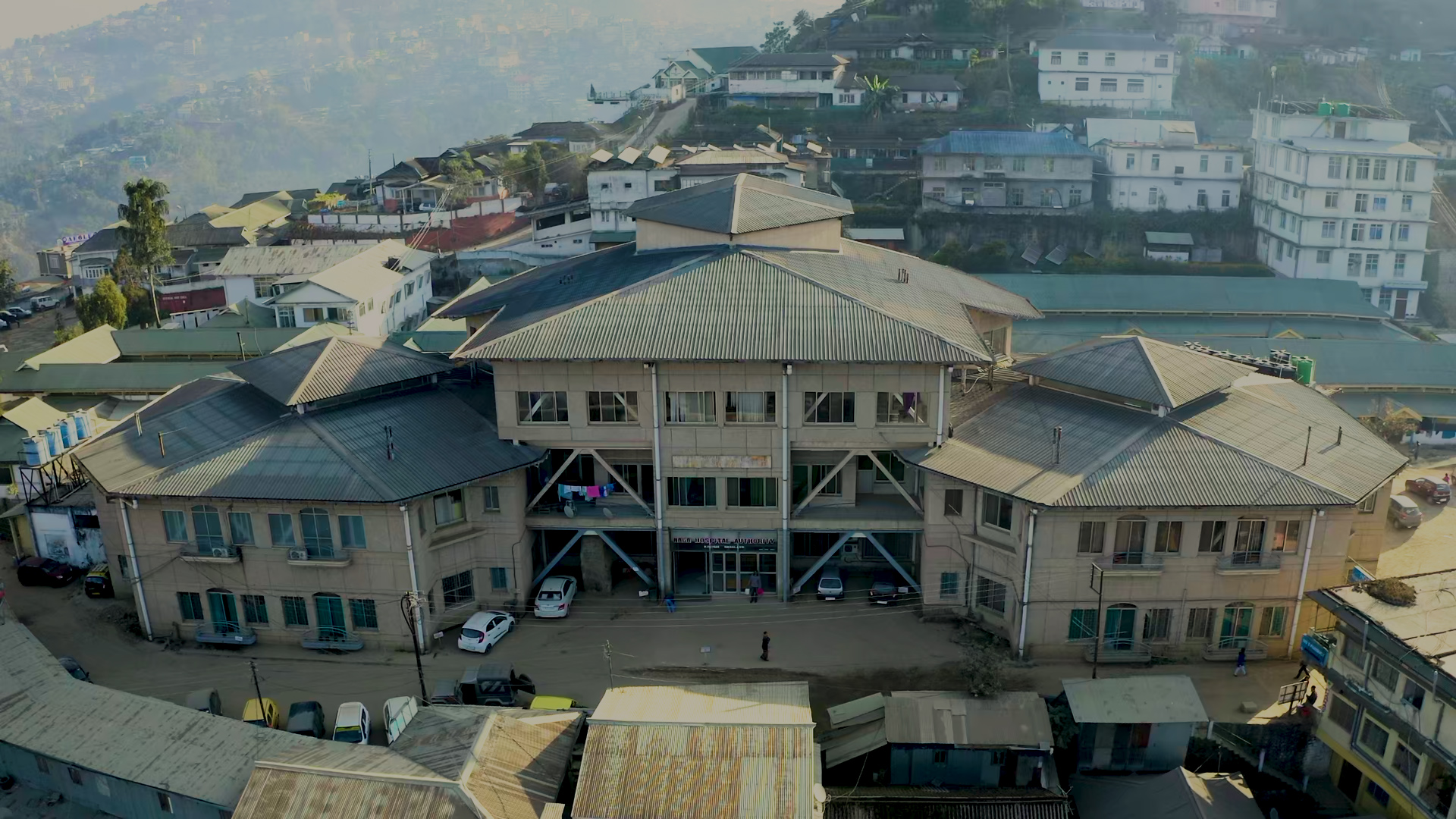 Overhauling the Infrastructure
IQVIA has also worked with the state of Nagaland to revamp the resources, capabilities, and infrastructure of the nursing schools and paramedical institutes themselves. This project was conducted in two phases.
Assessment: Detailed internal and external assessments of nursing schools and the Paramedical Institute were conducted based on the INC and AICTE Guidelines. This involved the complete mapping of the infrastructure, equipment, and manpower.
Implementation: IQVIA helped identify gaps in infrastructural requirements, and provided functional planning and redesigning, system adaptation, procurement, and other related services to implement the assessment recommendations. IQVIA also provided project governance; technical and enablement support for contract management and monitoring during the implementation phase. A project-progress tracking dashboard was also developed.
IQVIA continues to work with partners around the world in supporting CHWs with improved training, education, and support services for better public health.
Visit IQVIA's Public Health website page to learn more about our offerings and services.