In this example Iclusig needed to identify how to amplify the need and articulate the differentiation to be successful with their product launch.
This is the third blog in the five blog series: Creating a framework for a successful launch. IQVIA analyzed launches globally to identify common launch challenges and pitfalls. Four launch archetypes were identified, "science sells", "market shaping", "who benefits" and "emphasize the difference", each had very specific critical success factors.
The "market shaping" archetype is defined by a drug with low unmet need in the market and high product differentiation, the critical success factors for these types of product launch are:
Disease/MOA awareness pre-launch
Amplify unmet needs
Aggressive positioning
Campaigns/data to establish superiority.
Additional challenges for emerging biopharma include:
Need for highly experienced and strategic commercial resources.
In this blog we are using the following as an example of a "market shaping" archetype.
Market shaping: Launching Iclusig into the Chronic Myeloid Leukemia (CML) indication
Ariad Pharmaceuticals' Iclusig (ponatinib) received accelerated approval for use in Chronic Myeloid Leukemia (CML) in 2012 from the Food and Drug Administration.
Iclusig was the fifth tyrosine kinase inhibitor into this indication. The drug also received a narrow indication in CML: Adult patients with CML that is resistant to or intolerant to previous TKI therapy and treatment of adult patients with T315I-positive CML. The T315I mutation develops in around 20% of the ALL population, and results in a worse prognosis. This additional niche indication provided the team with the differentiation point it needed.
However, the perceived unmet need was low as there were four TKIs being used in CML namely Gleevec, Sprycel, Tasigna and Bosulif in 1st and 2nd line CML; with reasonable efficacy and safety outcomes. Also, testing for T315I mutation was not as common at the time of the launch.
Creating the market need
Even though the T315I mutation worsens the outcomes, few physicians tested for it, and didn't see the need to switch patients. Ariad launched a branded website, CMLrisks.com, using the image of a butterfly made from snakes – "more threatening than it appears" – to suggest that treatment failure due to resistance puts patients' lives unnecessarily at risk.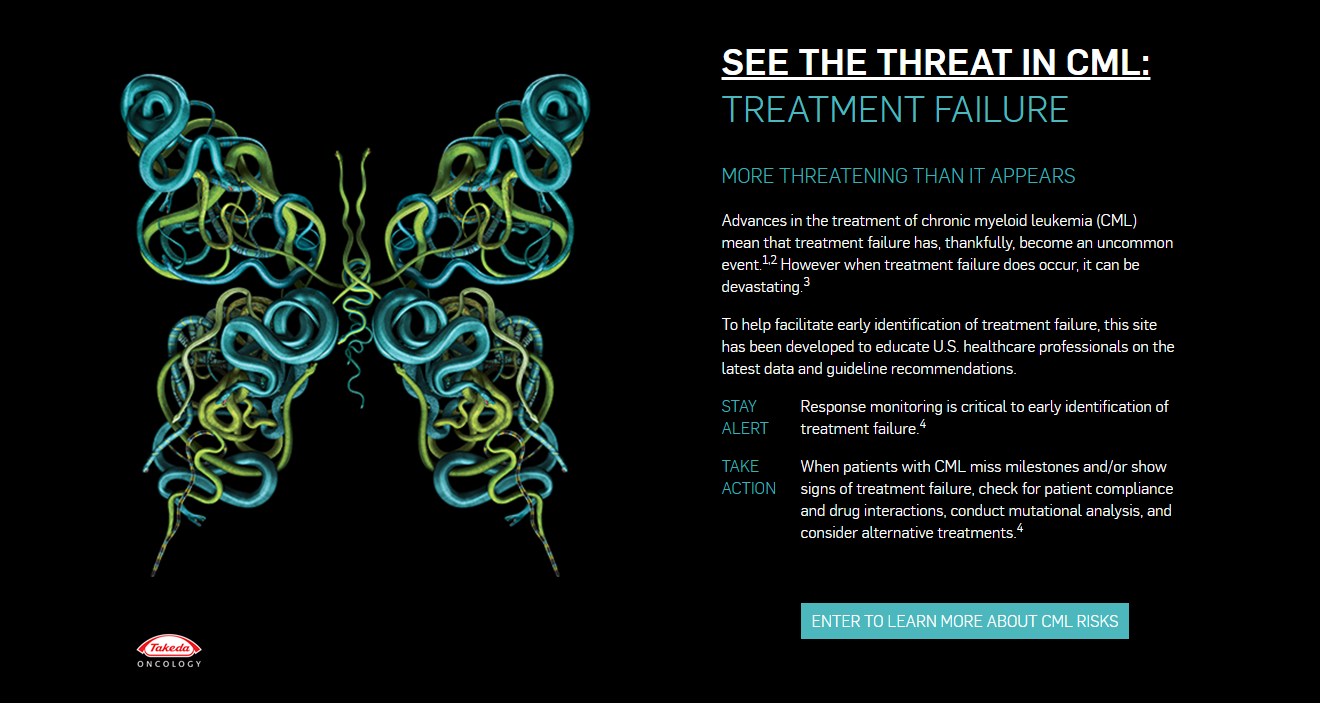 The website and its message emphasized the risk associated with resistance mutations and the need to detect resistance failure early. It also encouraged physicians to carry out checks for compliance, drug interactions and mutations.
The team used strong clinical evidence to support its messaging, showing how probability of survival goes down in CML patients after failure of 2 TKIs.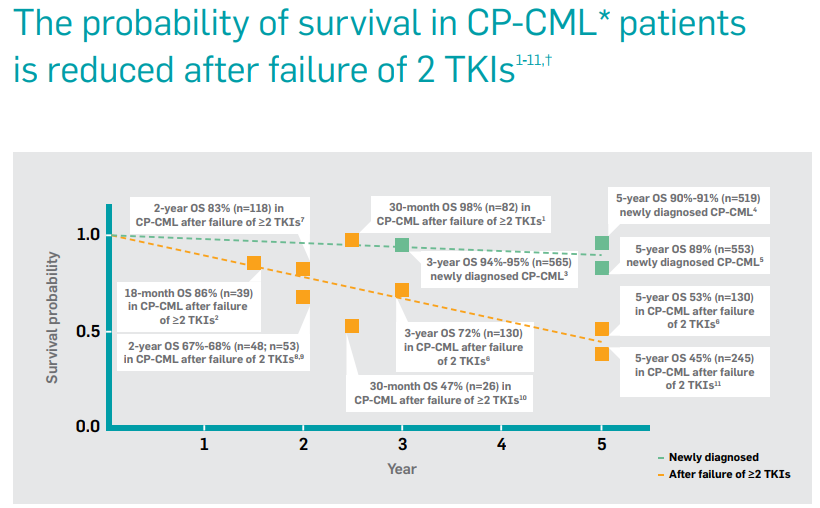 To get more insight into the "market shaping" archetype visit: A framework for successful biopharma launches for the recorded webinar, supported by a slide presentation.

More about the Authors:
William McClellan
Center of Excellence Leader, Launch Excellence
William is an expert in the field of pharmaceutical launch excellence with over 20 years of experience. He leads the Launch Center of Excellence for the U.S. at IQVIA where he focuses on launch readiness, tracking, and performance diagnostics utilizing patient data such as predictive modeling and quantitative and qualitative research.
Contributor:
Maneesh Gupta
Senior Principal, Brand & Commercial Strategy, IQVIA
Maneesh is a Senior Principal with Consulting Services at IQVIA. He focuses on launch, brand, and commercial strategy. He has been helping organizations excel at launches and become more customer centric for over 20 years. His papers on these topics have been published in several industry journals.