Long-awaited innovations in healthcare analytics are transforming commercial forecasting.
When we talk to pharma leaders about forecasting, we inevitably hear the same question: If my phone can predict exactly how long it will take me to get to the airport and suggest the optimal route, why can't my healthcare forecasting tools give me the same level of precision?
They are right to be frustrated. Consumer predictive applications have leapfrogged most healthcare industry solutions, providing end users with shockingly accurate analyses of data to inform their decision-making. Whether they are looking for a shared ride, browsing Amazon, or searching for a nearby coffee shop that serves excellent cold brew, they can find it in an instant on any smartphone. More importantly, these consumer apps are delightfully simple to use, with one-click interfaces, streaming video, and dashboards that require zero training to use.
Meanwhile, pharma teams are still using Excel spreadsheets and manually cutting-and-pasting data to make forecasting decisions that have massive revenue implications for their company.
Why we lag behind
There are a lot of reasons forecasting technology in healthcare has been slow to keep up.
It's a complex and risk-averse industry where innovation tends to focus on science rather than technology
Companies often continue the use of existing tools and methods to avoid 'rocking the boat,' despite the development of improved platforms that go well beyond Excel
Healthcare data is strictly regulated, making it difficult for new platform developers or life sciences companies to gain access to accurate real-time data when forecasting
Tech companies attempting to adapt their commercial solutions have been unable to handle the increasing complexity of life science forecasting, such as modeling complicated oncology dosing cycles or patient persistence
As a result, despite the endless hype about how machine learning (ML) and artificial intelligence (AI) would revolutionize the life sciences industry, it has had little impact to date on forecasting products and processes.
The good news is that life sciences forecasting technology is finally evolving. AI/ML solutions are being built by healthcare technology specialists whose experts understand how to navigate the complexities of this highly-regulated, highly-complex industry. The current generation of automated forecasting platforms have access to millions of patient records, investigator reports, and other healthcare data, which they can use to train their algorithms to deliver more meaningful results.
These advances will completely transform the way forecasters do their jobs.
Faster, easier and more accurate
AI-driven platforms, such as IQVIA's Forecast Horizon, are fundamentally changing the forecasting workflow.
By replacing spreadsheets with trained AI/ML algorithms, forecasters can rapidly run multiple types of predictive analytics, including scenario comparison, modeling of flow between patient segments, sensitivity and bias analyses, and more accurate financial projections. Because the algorithms have access to hundreds of thousands of pieces of data, the results are highly reliable and are delivered almost instantly. These advances mean forecasters can now gather predictions in real-time, and be more strategic about the insights they are providing to management teams.
In one recent example, a client was able to replace hundreds of manual spreadsheets by implementing IQVIA's Forecast Horizon platform for forecasting. The platform made it possible for a handful of on-site team members to oversee forecasting for all 20 of the company's assets. They have seen a 30 percent improvement in forecast accuracy, as the tool automatically identifies sources of systematic bias, and iteratively works with forecast owners to reduce it.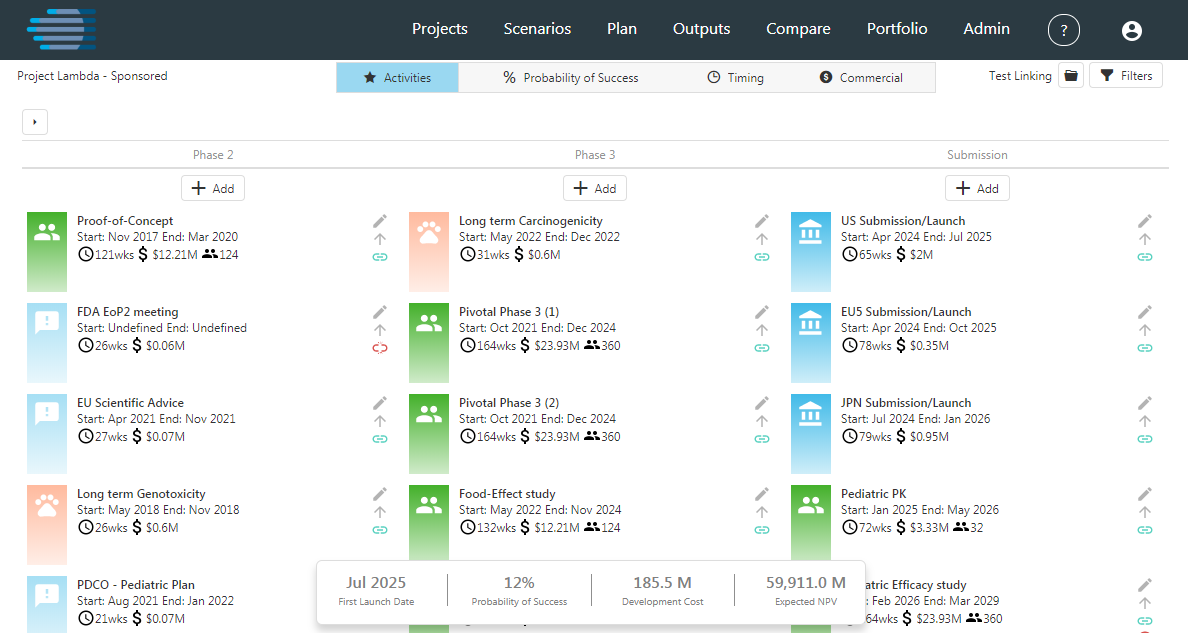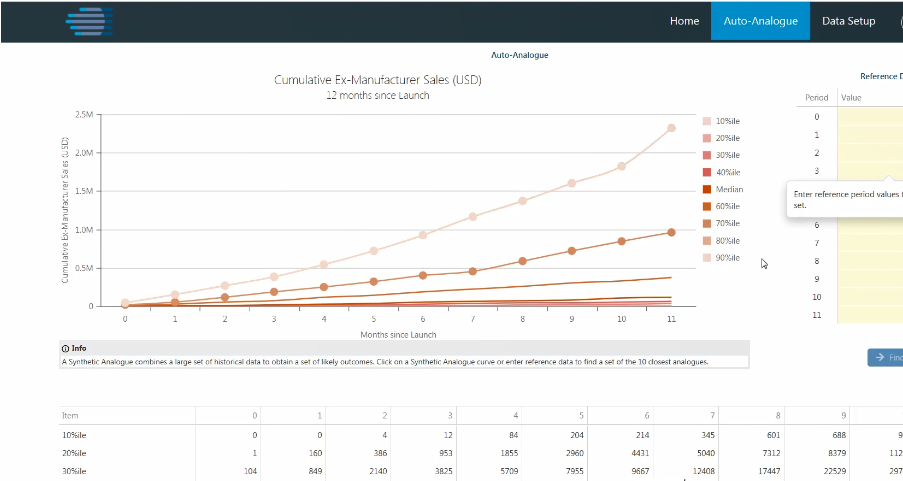 The speed and improved accuracy has made it possible for the team to add new elements to their forecasting model, including more accurate dosing schedules and persistence curves, which were previously too difficult to incorporate. They've also begun reporting estimates of variability and uncertainty analysis to their management, which has spurred new conversations about what-if analysis and risk levels, that management had previously not considered.
This is just one example of how AI-driven automation, built by companies that understand the life sciences industry, can transform commercial forecasting.
We believe forecasting should be easy enough that it could be done on your phone, and new tools are progressing in that direction, simplifying user interfaces and letting machines do the heavy-lifting. Quicker turnaround times, consistent frameworks, and better insights will enable better decisions, which will lead to more profitable and adaptable forecast planning.
To learn more about IQVIA's Forecast Horizon platform click here or contact us at ForecastHorizon@iqvia.com