WE ARE IQVIA
Healthcare is an industry designed to help humans. As a global community, we continuously invest and commit to advancing human health. To deliver value and real outcomes. To rise to the challenge to find the next breakthrough by making the most of increasingly limited resources.
With our regional headquarters in Singapore and offices in 15 countries, IQVIA's 15,000+ employees in Asia Pacific provide technology-enabled services and solutions to accelerate clinical and commercial success. We are constantly evolving and adapting our solutions to meet the growing and rapidly changing needs of our clients, both local and multinational, operating in Asia Pacific.
Read more
Our Thinking
Asia under the lens - IQVIA APAC Insight: Issue 8
We are excited to share Issue 8 of the APAC Insight magazine, re-launched under our new brand as IQVIA APAC Insight. In this issue, we analyze Asia Under the Lens as we navigate the evolving landscape and clinical and commercial opportunities that are putting the region on the map. Now more than ever, as Asia takes center stage, we need to be better informed, better prepared and two steps ahead, in order to achieve success in this dynamic market.

Join the panel of doctors in Asia Pacific with IQVIA today!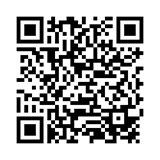 Are you a doctor in Asia Pacific? We would like to invite you to participate in IQVIA's commercial research projects to help us drive healthcare forward. Click HERE, or scan the QR code to find out more on the available projects
On 19th Sept., Sirinthip Petcharapiruch, Head of HEOR at #IQVIA Asia Pacific, will be sharing her insights on #HEOR and #RWE best practices for market entry and expansion at PharmaCon Asia. Click to learn more and register: http://bit.ly/2CyBwdI