Contact Us Today
Interested in learning more about how IQVIA can create solutions to help you drive healthcare forward?
Connected trends and forecasts
Analytics Link is a proprietary platform that can help you drive performance improvement with data and advanced visualizations for both historical trends and 7 year global forecasts.
Find fast, executive-ready insights into the latest trends, distribution channels and product lifecycles. Save time with valuable insights from global data assets, reported sales, analyst forecasts, R&D pipelines, product launches, patents and more. And get access to targeted information by drug, therapy, company, country and disease across 70 countries.
That's what powerful analytics can offer.
Let Analytics Link give your business a new look at what's next.
Analytics Link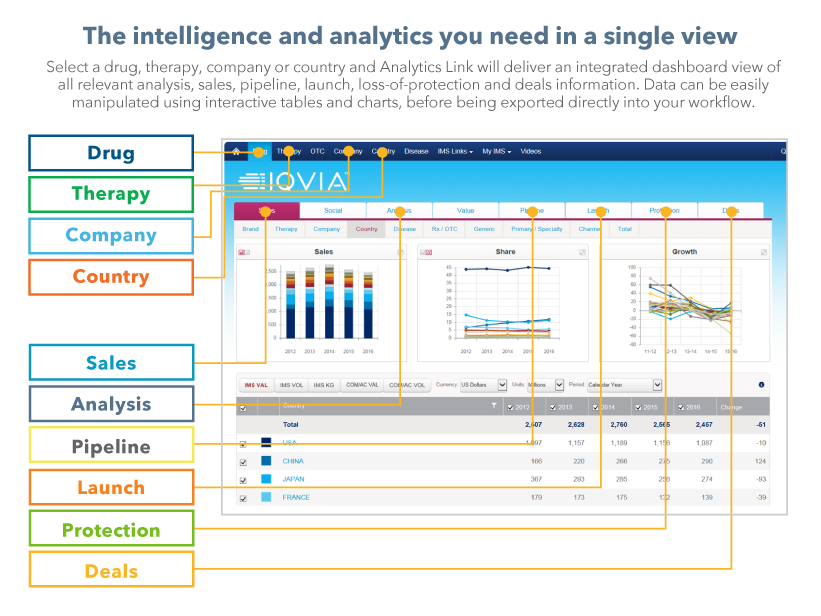 Learn More
Solution
Data Availability by Region
Video
May 03, 2018
Jump straight to ready to use sales forecasts with IQVIA™ Forecast Link