Jovan Willford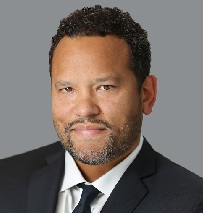 Jovan Willford is senior vice president of IQVIA's Clinical Functional Service Provider business. In this role, he is responsible for leading IQVIA's dedicated partnering operations across the globe. Previously, Jovan Willford served as vice president, Business Integration, responsible for the strategic and operational initiatives of the QuintilesIMS merger. Prior to that, Jovan served as a founding leader in Real-World Evidence Solutions, most recently leading growth efforts in Japan and Asia Pacific.
Jovan originally joined IMS Consulting Group in 2003 advising clients on market entry strategies and R&D process optimization. Before returning to IMS Health in 2012, Jovan held leadership positions with Booz & Company's Global Strategy practice, now part of PricewaterhouseCoopers, and Accenture. Jovan focused on life sciences, healthcare providers and media clients advising on growth strategies, technology investments and mergers and acquisitions.
Jovan holds a BA in Philosophy and Marketing from the University of Notre Dame and an MBA from the Kellogg School of Management, Northwestern University.