Chris Giordano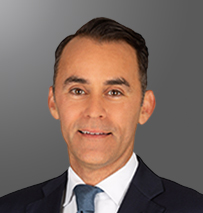 Chris Giordano is the president of IQVIA Biotech Clinical Solutions. Chris Giordano serves as president of IQVIA Biotech Clinical Solutions and held the same position at Novella Clinical, a Quintiles company prior to the launch of IQVIA Biotech. Mr. Giordano brings a deep operational knowledge of clinical trial planning and execution from 20 years in the CRO industry, supporting sponsors in Europe, Japan and North America.
Prior to leading Novella Clinical, Mr. Giordano was global head of the Cardiovascular, Renal and Metabolic Therapeutic Area at IQVIA, where he also led portfoliowide, end-to end development alliances with several biopharma sponsors. Mr. Giordano was responsible for global delivery of trials across all phases of development and therapeutic areas in these partnerships. His responsibilities have increased over time from biotech sales, broad business development, trial delivery and joint scientific collaborations with academic research organizations.
Chris earned a bachelor's degree from the University of San Diego, spent a year as a visiting student at St. Catherine's College, Oxford, and earned an MA from the University of North Carolina at Chapel Hill.