Health Financing Performance Insights
Providing insights to help improve care
A major challenge Payer/Provider organizations of today face, is the improper linking of health financing with the quality of care, with providers opting for either pay-for-quantity or pay-for-quality models. Patients also need to see the performance of payers and providers based on cost effectiveness, quality of care and patient experience indicators.
IQVIA offers solutions with powerful analytics based on international indicators. These solutions integrate data-driven insights into clinical and operational processes and push for healthier patients, lower care costs, more transparency into performance and improved staff and consumer satisfaction. The solutions also drive pay-for-performance models.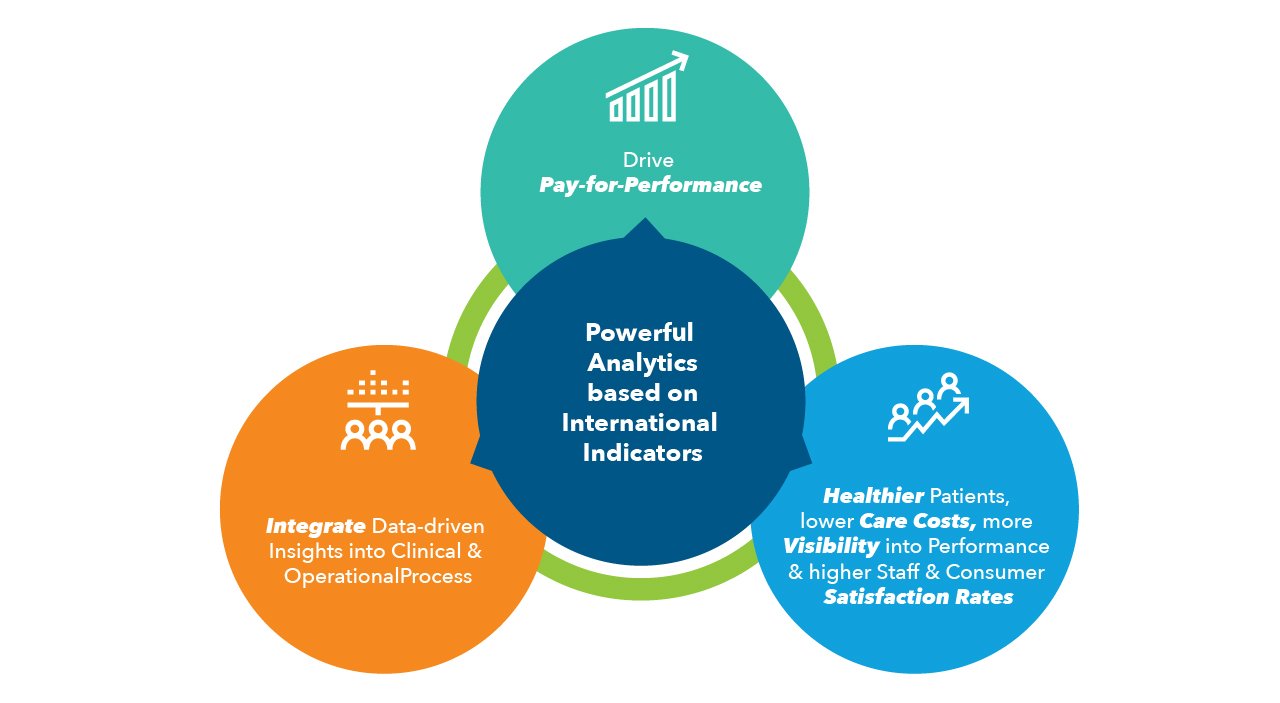 As a global leader in health analytics, IQVIA provides customizable platform management for the quality and cost of care. With our solutions, you can better assess clinical quality and cost through 900+ KPI measures.
Contact us to learn more about how our solutions can provide you with improved performance insights.