Contact Us Today
Interested in learning more about how IQVIA can create solutions to help you drive healthcare forward?
Make intelligence your competitive edge and target, grow and nurture your physician and patient base
To power your growth initiatives, you need access to the right physicians who can help you achieve your strategic objectives. To reach the right physicians and their patients, you need the outreach capabilities and the visibility that only external data can provide. To acquire your desired patients, and keep them, you need a solution that can streamline and maximize your physician engagement and patient marketing. You need Physician Insights 360™.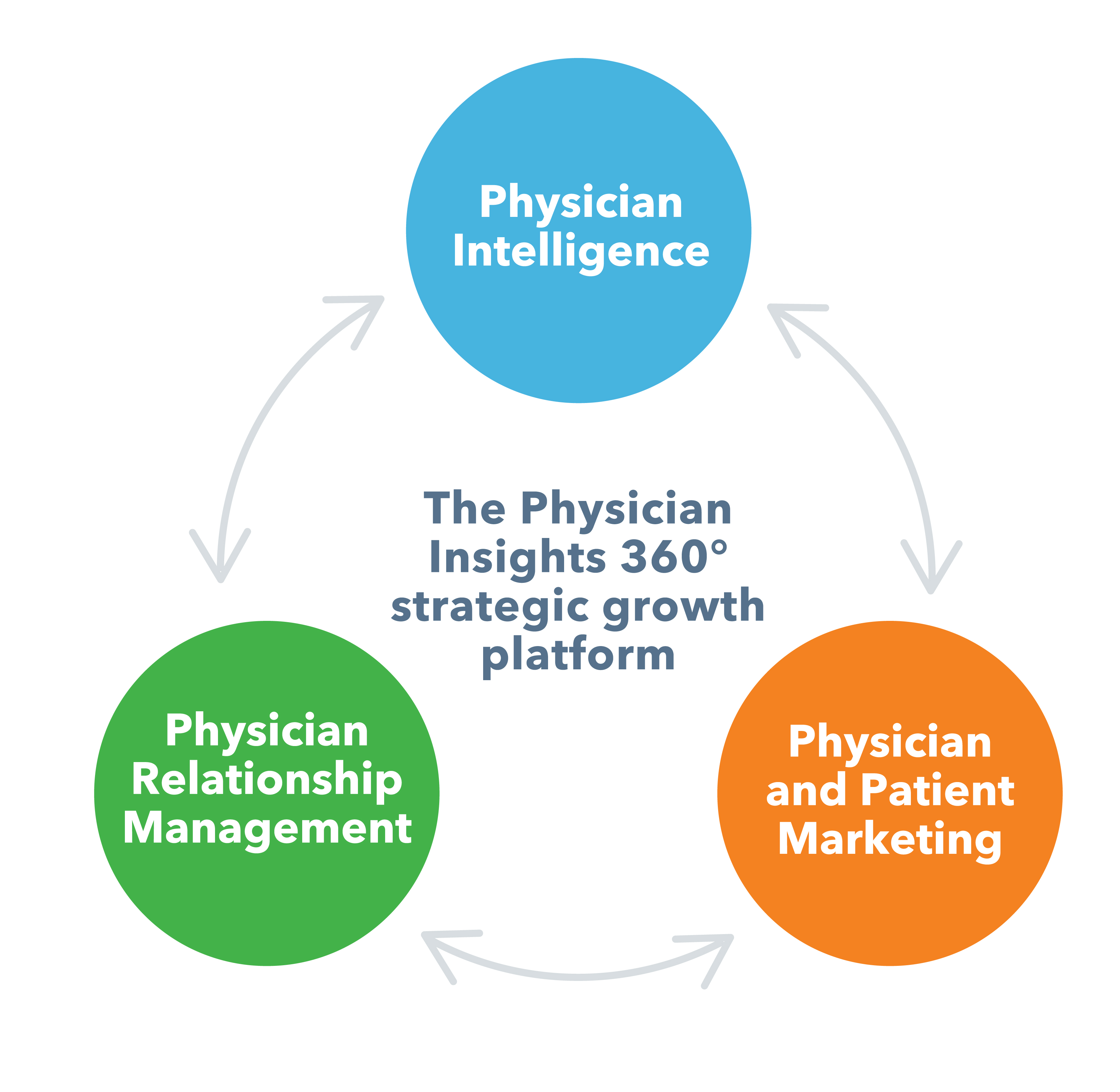 Find physicians with the patients you want to drive business development through our market-leading Physician Intelligence solution.
Eliminate blindspots for maximum return on investment
Physician Insights 360™ allows health systems to leverage the most comprehensive market data and insights available to reduce leakage and splitting behavior. It gives you the power to pursue strategic growth opportunities by focused outreach and engagement for maximum return on investment.
Maximize referrals and patient volume
Physician Relationship Management technology allows you to target, track, troubleshoot and develop every aspect of your physician relationships to maximize referral and patient volume.
Make the right impact with the right physicians
Backed by physician intelligence and patient data, our direct marketing application can:
Broaden your outreach capabilities
Define specific audiences
Create precise segmentations to target
Quickly and easily modify direct mail and email templates with your branding
Trigger events to fully automate your campaigns
Track campaign results and report on performance
By understanding, engaging and building relationships with the right physicians who can help you acquire, and keep, the patients you desire, you're in a unique position to act upon the most comprehensive intelligence available beyond your organization's walls.
We have the insight that can grow your business. You have the opportunity to use it.
Contact us to discuss how we can help you with your unique needs.