IQVIA Pharma Deals Review of 2018
IQVIA Pharma Deals Review of 2018
White Paper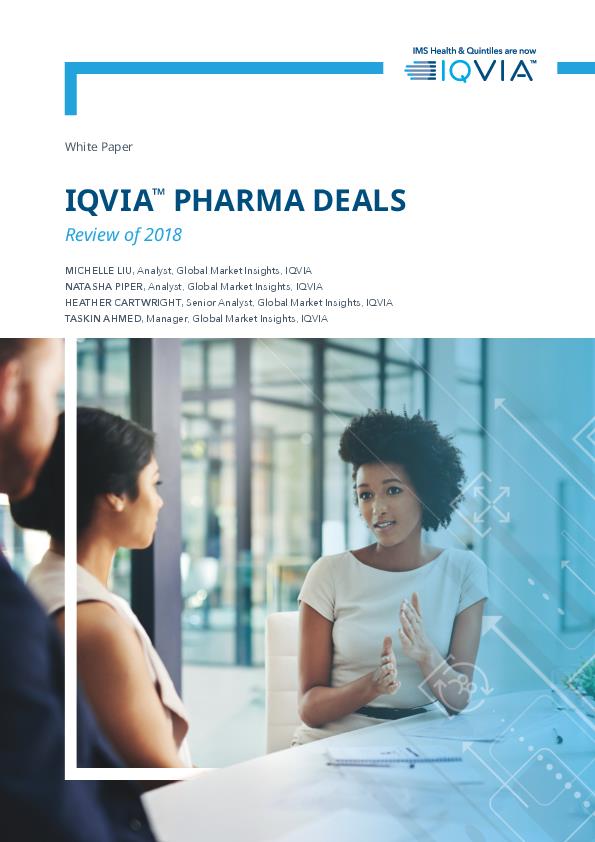 The IQVIA Pharma Deals Review of 2018 provides an insightful overview of deal activity in 2018, as well as the outlook for deals in 2019. Key information provided includes the following:
Top M&A and partnership deals in 2018
Deal activity rankings of the top pharmaceutical companies
Deal activity by therapeutic area and development phase
Deal value analysis of M&A, licensing and R&D deals
Key highlights:
Deal activity in the life sciences sector slowed in 2018 as political uncertainty, leadership changes and changing regulatory and pricing landscapes took a toll. As was the case in 2017, small companies had various financing options available to them resulting in inflated company valuations which thereby discouraged pharmaceutical companies from certain types of dealmaking.