Orchestrated Customer engagement
Orchestrated Customer Engagement
Contact Us Today
Interested in learning more about how IQVIA can create solutions to help you drive healthcare forward?
A new category of technology that enables the pharmaceutical industry to transition to an orchestrated commercial model
The Difference You Will Feel
Orchestrated Customer Engagement (OCE) transforms your commercial operations from silos functioning independently and concurrently, to horizontally-aware and highly collaborative orchestrated departments, that are functioning in concert with precisely scheduled, and deeply contextualized customer engagement actions.
Why The Need For A New Category
The challenge of managing multiple stakeholders with constantly changing levels of influence, and multiple channels with constantly changing levels of relevance, has created a point of inflection, where a non-orchestrated commercial model is no longer just an impediment, it is now compromising the effectiveness of commercializing brands.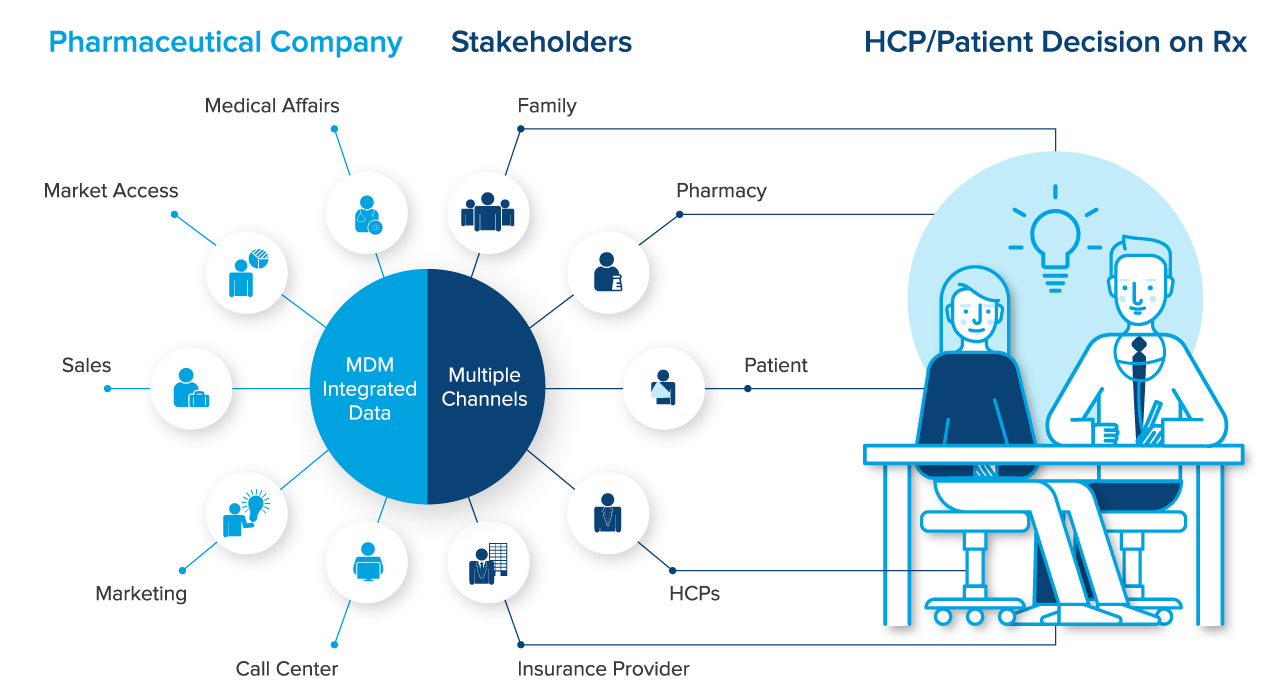 Finally No More Silos
The increasing number of legacy point solutions currently implemented in our customers' organizations is increasingly driving departments such as sales and marketing apart. In partnership with our customers, we took a hard look at the silod nature of commercial operations in the pharmaceutical industry and accepted the challenge to remove these silos.
Differentiation Like Never Before
We believe every App or enterprise grade technology product that has been loved has three key elements. They are smart, and work for you more than you work for them. They are easy to use and feel natural and friction free. They are connected, and live in an ecosystem of other Apps or enterprise grade technology.

As a result we have made significant investments in passion, time and skill to bring these three elements to OCE.
Ada
Ada is a micro-intelligence that uses statistical models, predictive analytics, and machine learning to solve for a specific focus around Next Best Recommendations.

Apollo
Apollo is a modernized consumer grade user interface and user experience that is built from the established discipline of human centered design.

Lexi
Lexi is IQVIA iPaaS layer consisting of micro services, API first connectors, and standard interfaces, thus reducing the investments needed for migration.
The World's First Orchestration Suite
A suite of modules that were born integrated on a platform of best in class platforms, and loaded up with massive differentiation.

Multiple modules that are born integrated enable hundreds of orchestration use cases out of the box. A meta-platform of integrated, best in class technology platforms provides innovation at scale, and access to the global ecosystem of system integration, configuration, and installation partners. In addition, Apollo delivers human-centered design for UI and UX, Ada delivers Micro-Intelligence for Next Best Customer, Channel, Conversation, Content, Colleague and Campaign, and Lexi delivers an API layer for taking the sting out of integration.
Tech Your Employees Will Love
Each module in the orchestration suite has been modeled from the personas of the roles in a modernized pharmaceutical organizational design.
We studied the habits, best practices, and desires of each persona, and created software that works for the user – as opposed to today's legacy point solutions - where the user works for the software. Roles in your organization such as marketing, sales, market access, medical affairs, and home office can now operate in concert with low friction and high context of each other's actions, at the altar of driving an orchestrated engagement experience with your customers.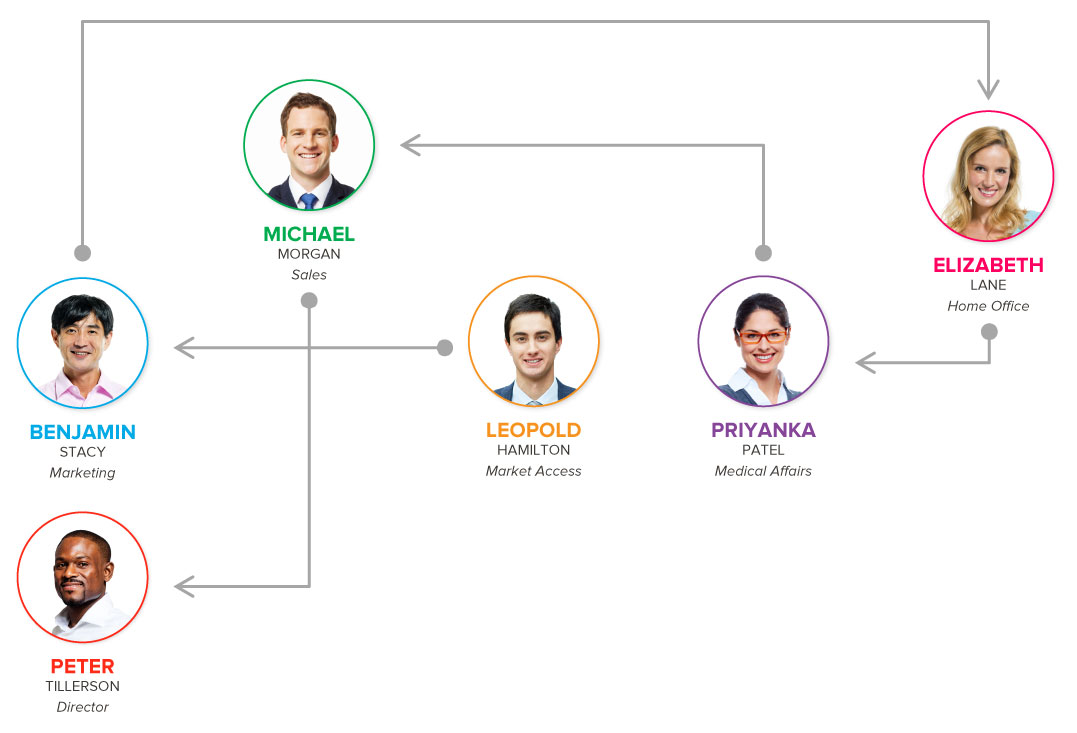 A New Standard For Mobile App Controls
We have designed a completely new set of touch-enabled controls. For example with the world's first Action Wheel users can go beyond looking at customers in 360 degree, by now taking orchestrated actions on customers in 360 degrees.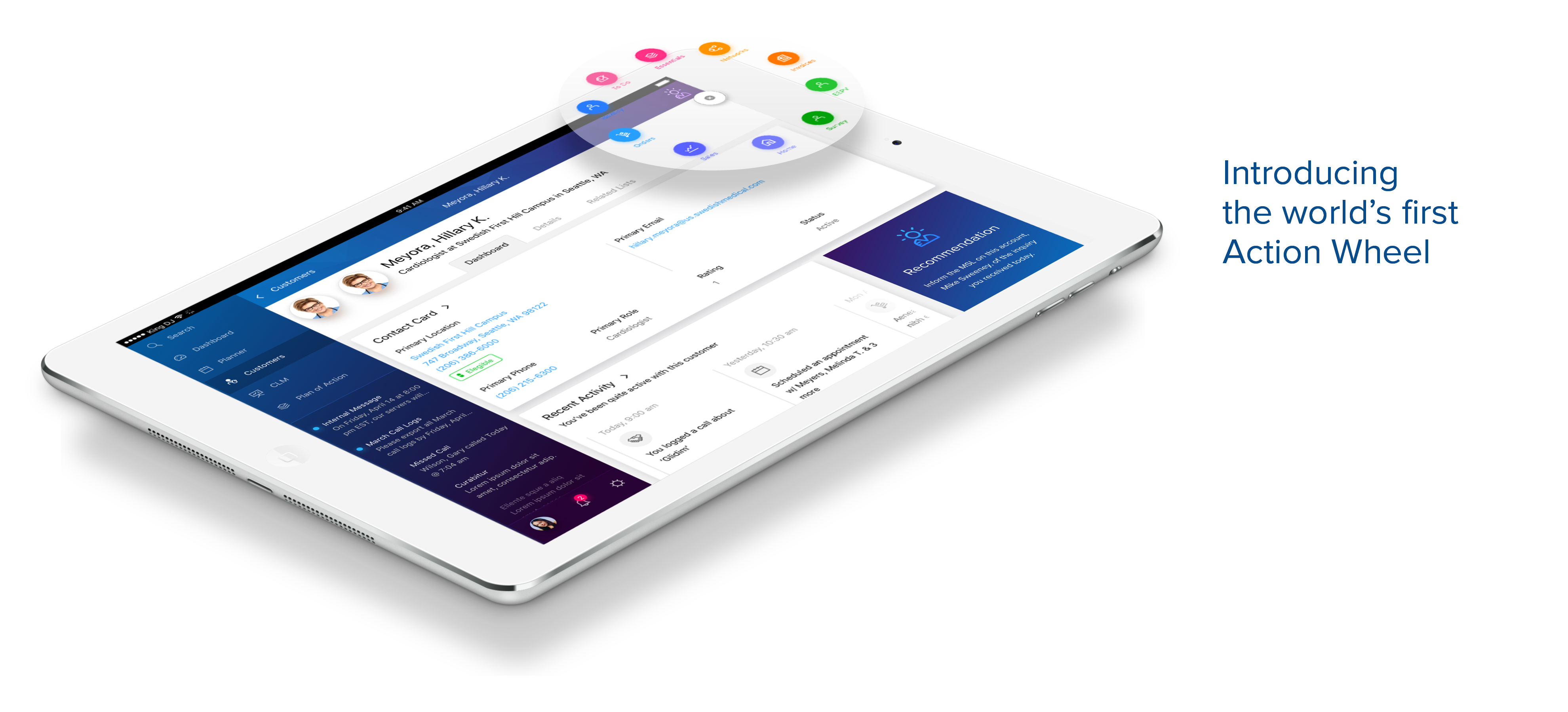 Download IDC's Report, The Value of Orchestrated Customer Engagement for Life Sciences Companies
Download the Constellation Research report, the Future of Customer Experience (CX) is Orchestrated Engagement
Experience Orchestration in Action
We have conducted live demo experiences of Orchestrated Customer Engagement in action for over 5,000 audience members globally. In addition, our global sales and customer success teams can schedule 1:1 personal demonstrations of the orchestration experience live. Reach out. You might thank yourself after you see it!
Evolved technology for today's life sciences company
Download report, Salesforce: What a Difference a Decade Makes
Share With Your Colleagues
Get your colleagues into the mission to change your organization to an orchestration company. Below is some of the relevant thought leadership we have co-created with analysts, customers, and experts, in the last 24 months, to help drive the change in the pharmaceutical industry globally. These pieces are snack-able enough to read on a mobile device, but packed enough with value to be relevant.
Get Into the Conversation