Innovative solutions to power MedTech from concept-to-market
The MedTech landscape is shifting, with challenges in the form of ever-changing regulatory requirements, market forces driving the need to introduce new products under difficult pricing and profitability conditions, and increasingly complex buying environments. This means that companies working in MedTech need specialist guidance as they move through the entire product lifecycle, from concept-to-market.
At IQVIA, our extensive understanding and our investment in MedTech-specific solutions allows us to operate within MedTech cost structures, and our deep domain expertise means that we will support you as you enter into new markets, help you to find the resources and suppliers you need, and guide you as you make your way through the regulatory process.
IQVIA's MedTech solutions are tailored specifically to the medical devices and diagnostics industry:
End-to-end supplier that can break down silos across the product lifecycle

Geographic scale enabling support of an expanding number of markets

Trusted partner with deep regulatory expertise

Access to cutting edge technology with advisory expertise and resourcing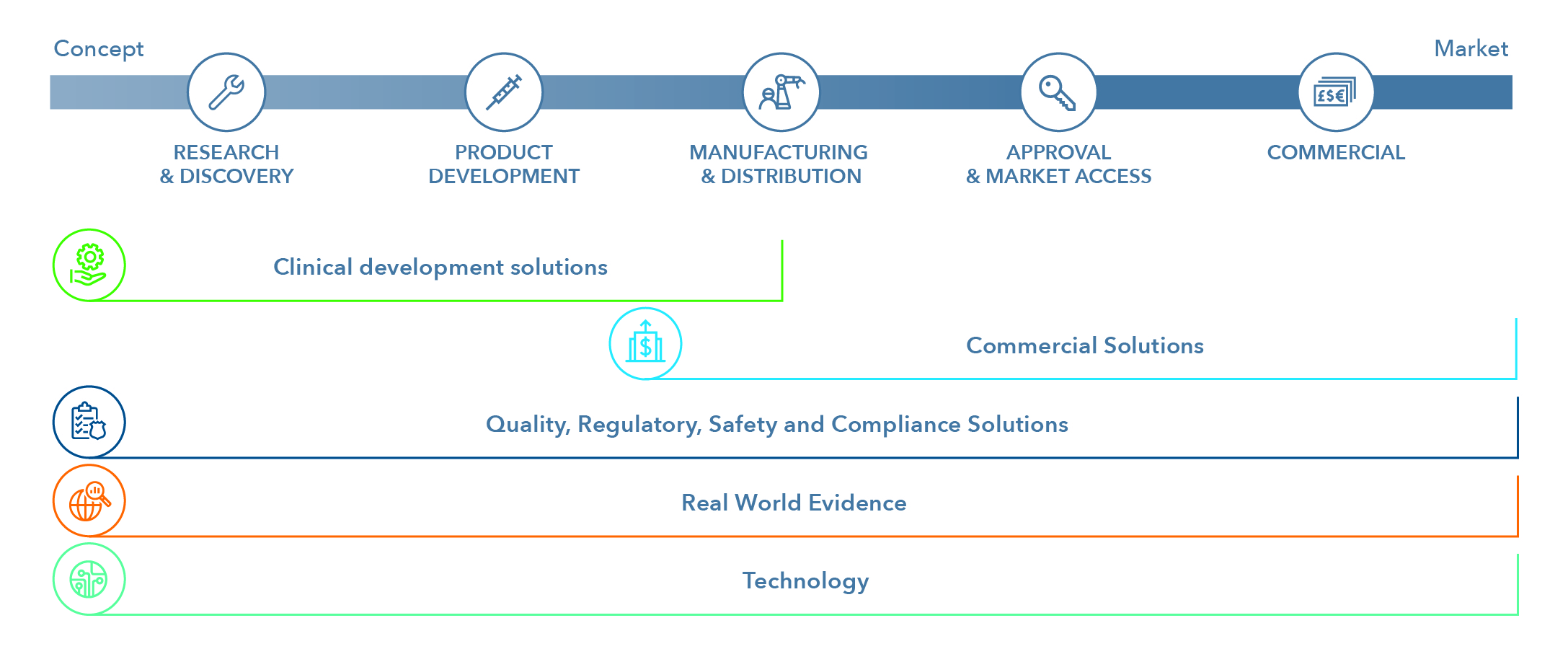 Our Solution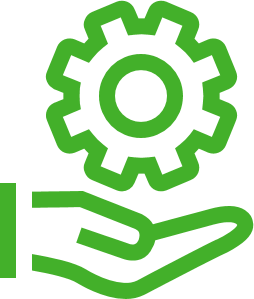 Product Development Solutions
Accelerating and de-risking clinical studies using improved design input based on real-world commercial and patient insights, supported by focused development with real world evidence (RWE) and advanced analytics.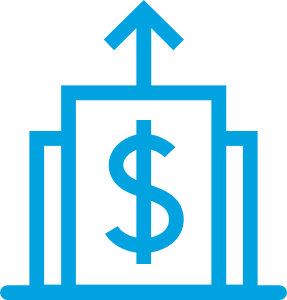 Commercial Solutions
Confirming product value and increasing return on investment based on product branding and positioning, launch support, commercial execution, and improved market measurement, with a technology-driven salesforce.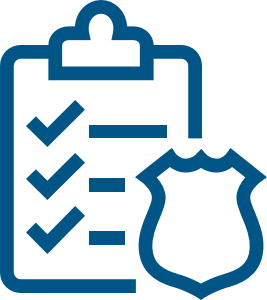 Quality, Regulatory, Safety and Compliance Solutions
Providing support during quality, regulatory, safety and compliance processes with validation and auditing services; and if things go wrong, providing back up through vigilance, safety and remediation services.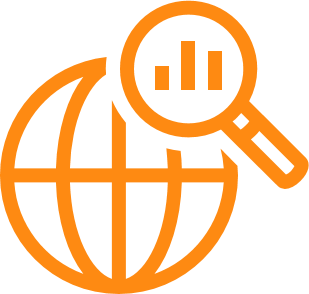 Real-World Evidence
Supporting faster, more precise decision-making and better product value and differentiation through real-world data, including outcomes research, health economics evaluation, market access strategy development and epidemiology and safety data generation.
Technology Solutions
Support all your MedTech activities with the latest in cutting-edge technology solutions. Ensure you have access to the right information, at the right time -- compliantly and efficiently.