Grace, Associate Consultant (Consulting Services)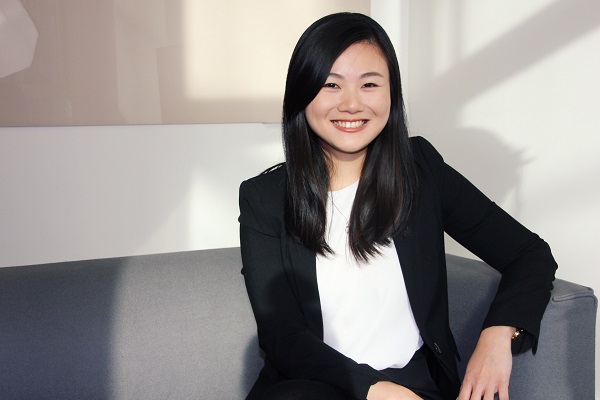 What was the application process like?
After coming across an ad for an on-campus recruiting day, I applied for a summer intern position with IQVIA Consulting Services. The application process was extremely fast and smooth. I completed a case interview with my Principal and Office Champion for the Munich office and was offered the internship right after.
As for the interview, that was a small case and an interesting variant of the "typical" case interview where I had to structure and pitch a project to diagnose launch under-performance. During my summer internship I also attended a recruitment day to officially convert my internship into a full-time associate position. I was kept informed and updated throughout the entire process, and the waiting periods were always short.
Why did you apply for this job?
I have always enjoyed the collaborative and dynamic pace of consulting, having worked as a General Management Consultant for two years in Singapore prior to getting my Masters in Germany. However, I also wished to specialize in a particular industry. I had some exposure to healthcare through a retail pharmacy business improvement project in my previous job. Through that experience, the healthcare sector seemed extremely interesting and complex, and the idea of delivering real impact to our clients to ultimately improve the lives of patients was also appealing to me. IQVIA stood out to me for their dedicated focus on this industry, the brand awareness and standing with clients as well as the breadth of data assets that allow us to provide evidence-based insights to our clients.
What is a typical workday like for you?
Frankly, there is no "normal" workday for me in the classic sense of the word. It varies depending on the project and the phase of the project – and really, our tasks are as multifaceted as our clients and the challenges they face. How is it currently like for me? I am working in teams of four to eight people, including seniors. At the moment, I am staffed on two projects, and my responsibilities include doing desk research and analysis, fieldwork in the form of expert and client interviews and support for the final outputs through brainstorming sessions with the team and developing slides for client deliverables. IQVIA is a broad organization with people working on multiple different projects across different areas. In my project experience so far, I have also frequently reached out to IQVIA colleagues outside of my team who are experts in various topic areas for their insights to add further value to our analysis and overall client deliverables.
What is the greatest aspect of your job?
In consulting we seek to promote flat hierarchy within our teams, and there is a strong focus on empowering and developing junior team members. Juniors are often given a lot of responsibility in projects with seniors supervising and ready to step in to provide guidance as required. Whenever I encounter difficulties, my colleagues are willing to help me out as well. While being challenging, my job has enabled me to grow both professionally and personally within a short span of time. Another point would be the diversity of projects we work on in consulting as we help our clients solve key business questions along the entire drug lifecycle from launch ("How do I prepare my organization for a successful launch?") throughout the lifecycle management ("How can I maximize the value of my pharma product over the course of its commercial lifespan?"). As a consultant, you benefit from a broad range of project experiences while still building up specialized knowledge on the healthcare industry.
What are the main challenges in your function?
Client-presented challenges can be rather broad, which requires consultants to ensure that we can get up to speed quickly on the details of the client's issue while also leveraging past project experience and knowledge of other related areas to add further value to the solution. For a junior this can be extremely challenging but leveraging the IQVIA network and knowing the right subject matter expert to contact within the company is key!
What's your team like?
In fact, I have two types of teams: office colleagues on the one hand and project teammates on the other hand. Both teams are filled with colleagues who are intelligent, open, friendly, and collaborative which immensely contributes to an amazing work environment. Our backgrounds are also really diverse: I have colleagues coming from a mix of management and science background, and I think this blend of "forces" helps us bring interesting insights to our clients to help them grow.
Personally, I am based in the Munich office, within a relatively small, international, and dynamic team. Because of our size, I have also found that it's really easy to get to know everyone and the team is very close as well.
Why does IQVIA go well with you?
First of all, it's inspiring to work alongside other colleagues who are highly driven, intelligent, and passionate about healthcare as well as having a positive impact on society through the work we do here at IQVIA. Secondly, the company has recently rebranded itself to "IQVIA, The Human Data Science Company™" with the goal to disrupt healthcare and make the world a healthier place. We have teams within IQVIA exploring emerging and innovative areas in healthcare, such as Artificial Intelligence, and it is extremely exciting and fulfilling to be part of such a transformative company.
How was your onboarding experience?
My onboarding was smooth with sufficient support from the wider consulting team as well as from the office colleagues in Munich. There was a structured approach to onboarding with established buddy and mentorship programs in place and small office-based trainings across different topics that touch on our day-to-day work to get new-joiners up to speed quickly. I also had a weekly check-in with the office onboarding committee members to discuss any questions or issues – from navigating certain systems to tips on getting staffed on projects etc.
After these first steps, I am now looking forward to joining the next run of IQVIA's onboarding training program in the United Kingdom. My Munich colleagues who have attended previous runs have told me that it was an amazing platform to develop further skills and network with colleagues from other European offices.
What is the difference between IQVIA and your former employers?
That is a difficult comparison to make. I can say the lack of industry focus in my previous consulting firm meant that there were less experts for specific pharma topics. We didn't have the same breadth of data assets to provide strong evidence-based insights to clients either.
What is your advice for candidates applying for the same or a similar position in your section / working environment?
Candidates should have a strong interest in healthcare and consulting. If you enjoy working in a team environment, and if you like challenging and developing yourself, you have a solid foundation for joining the IQVIA Consulting Services team!