Provider Solutions (Hospitals and Health Systems)
Contact Us Today
Interested in learning more about how IQVIA can create solutions to help you drive healthcare forward?
Power your growth by reaching the right physicians and their patients
Grow your top line with IQVIA's unmatched visibility into physicians practice patterns and referral behavior
Maintain strategic growth by harnessing the largest independent source of health plan claims and prescription data in the world along with expertise in quality improvement registries, healthcare informatics, data management and warehousing
Eliminate blind spots to reduce patient leakage and splitting behavior with focused outreach and engagement
Gain competitive advantage and plot a path to better outcomes through:

Clearer insight into care dynamic
More referrals, less leakage
Proactive engagement with key physicians and target populations
Acquisition and retention of high-value physicians
Quality improvement registries continuously feeding actionable information
Learn more about Physician Insights 360, our complete solution to grow your patient base
Talk to our experts and let us help you get started on your pathway to sustainable growth.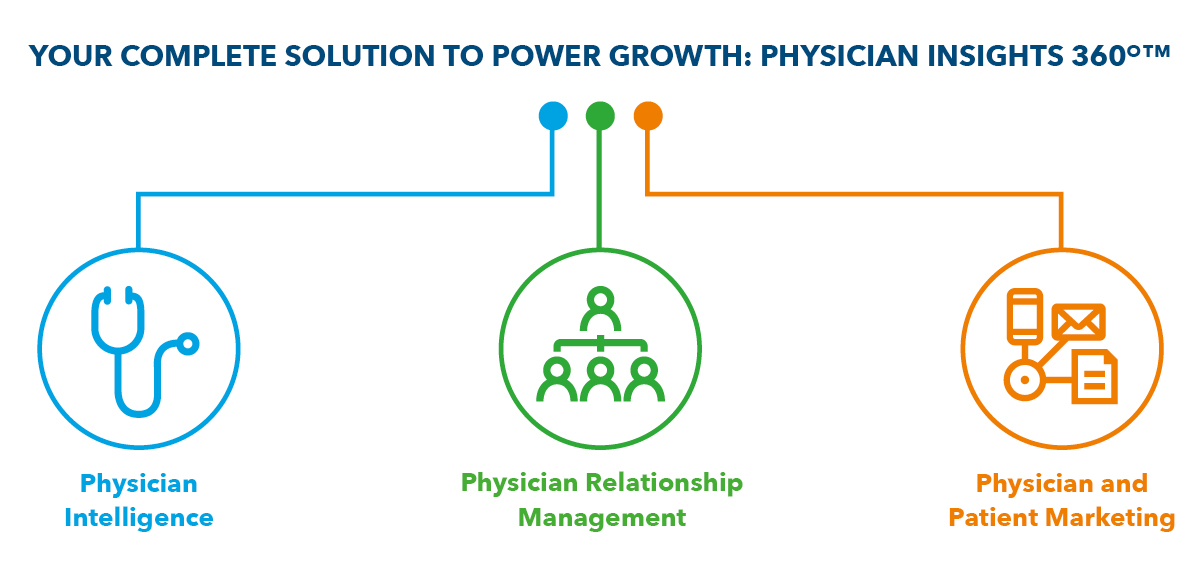 Fact Sheet
OneKey Demographic Data for Hospitals and Health Systems
OneKey is a comprehensive data solution that delivers relevant, valuable content on more than 9 million healthcare professionals and 680,000 healthcare organizations and their affiliations in the U.S.
Case Study
Boosting Referral Rates Through Comprehensive Data
Emory Healthcare increases physician referral rates and surpasses the ROI ratio goal for their physician liaison program by 27 percent.