Paul Spreen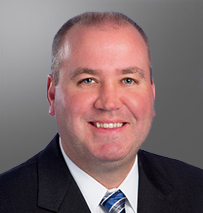 Paul Spreen is executive vice president and head of Sales, Account Management and Clinical Operations for IQVIA's Research & Development Solutions in the U.S. and Canada.
A veteran of the drug research and biopharmaceutical industries, Paul joined Quintiles in 1996 as a business development representative. In the years that followed, Paul served in a variety of increasingly senior customer-focused roles within the company's clinical development organization. He was formerly president, Customer Solutions Management Group, where he was responsible for all aspects of the company's customer management, marketing and communications efforts. Prior to taking on his new responsibilities, Paul served as EVP and Chief Customer Officer, working directly with our senior-level clients to develop groundbreaking enterprise-level opportunities across the IQVIA portfolio. Prior to joining Quintiles, Paul spent five years as a researcher with a market leader in early development services.
Paul attended Northeastern University and also completed internships at Arthur D. Little Research Laboratories and Brigham and Women's Hospital.