​Margaret Keegan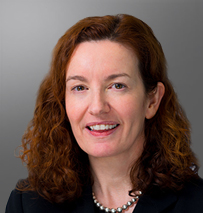 Margaret Keegan, president of Data Sciences, Safety and Regulatory, leads data management, centralized monitoring, lifecycle safety, cardiac safety, biostatistics, medical writing and regulatory affairs teams for IQVIA's Research & Development Solutions organization.
A biopharmaceutical industry veteran with more than 25 years of experience, Margaret joined Quintiles in 2007 and held a number of leadership positions within the organization, including global head of site start-up, head of North America Clinical Operations and global head of Integrated Processes and Technologies. Prior to Quintiles, Margaret held senior leadership roles at several large pharmaceutical companies and biopharmaceutical services providers, leading statistics, programming, data management, late-phase and clinical functions. Margaret also serves on the board of directors for the Clinical Data Interchange Standards Consortium (CDISC) and the North Carolina Museum of Art.
Margaret holds a bachelor's degree in pure and applied mathematics from the University of Strathclyde and is a chartered statistician.